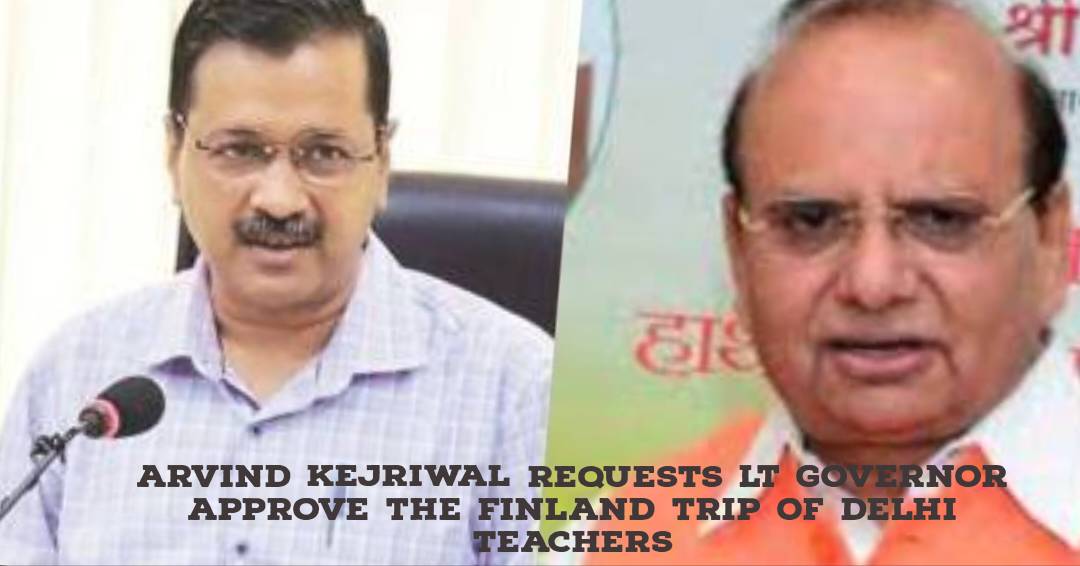 Arvind Kejriwal, the chief minister of Delhi, attacked Lieutenant Governor Vinai Kumar Saxena on Thursday and urged him to allow teachers and academic staff from Delhi government institutions to travel abroad for training, using the Punjab Government as an example.
In a news conference, Delhi Chief Minister Arvind Kejriwal announced that 36 government principals from the Punjab Government will travel to Singapore for five days of teacher training from February 6–10, 2023.
In his remarks to the press conference, Mr. Kejriwal questioned Delhi's LG on the Finland file's current status regarding the request to send teachers abroad for training.
'The Delhi government has already trained more than 1000 foreign principals and teachers, and it wishes to keep doing so,' he continued.
Mr. Kejriwal maintained that the teachers in Delhi's government schools are currently being stopped by the Delhi LG.
'We have challenged this statute because it is illegal, despite the Constitution Bench of the Supreme Court's July 2018 ruling that no file will be sent to the L-G. I'm hoping the L-G will permit instructors to travel until this decision is made' he went on to say.