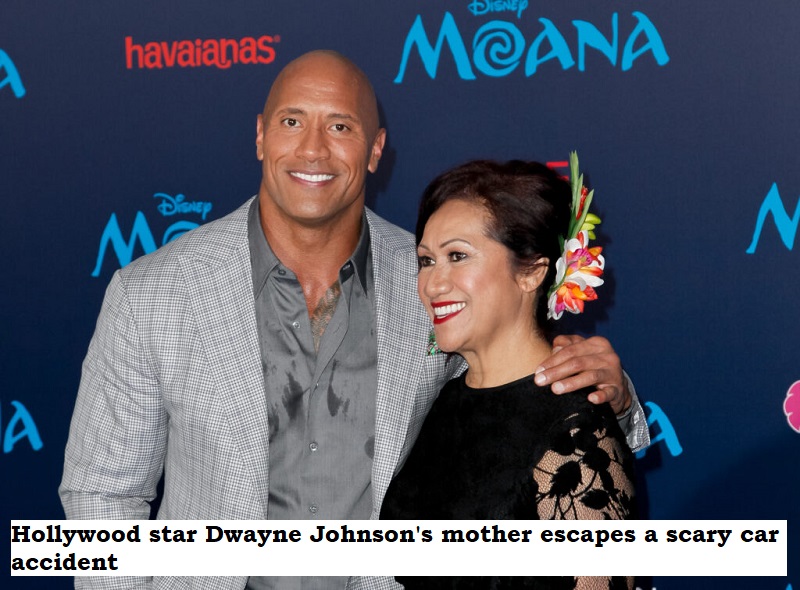 The mother of Dwayne Johnson, a famous actor, narrowly avoided a terrifying car crash that left her vehicle in pieces. On Thursday, the actor posted a picture of the car on social media along with a lengthy, tearful message that began, 'Thank you, God. She is fine.'
The Rock, a former wrestler who is now an actor, continued by listing all the hardships she had already overcome, including lung cancer, a difficult marriage, an accident with a drunk motorist, and a suicide attempt.
The actor added, 'Angels of compassion watched over my mum when she was in a car crash late last night,' beside a picture of the wrecked red Cadillac.
He continued, 'This woman has survived lung cancer, tough marriage, a head-on collision with a drunk driver and attempted suicide. She's a survivor, in ways that make angels and miracles real. Thank you LAPD & LAFD for being so caring & focused. Thanks for staying on the phone and talking me through it all.'
Before concluding, he left a touching message for his followers.
He wrote, 'I got one parent left, so if you still have your mom and dad make sure you hug 'em hard because you never know when you'll get that 3 am call we never want to get.'