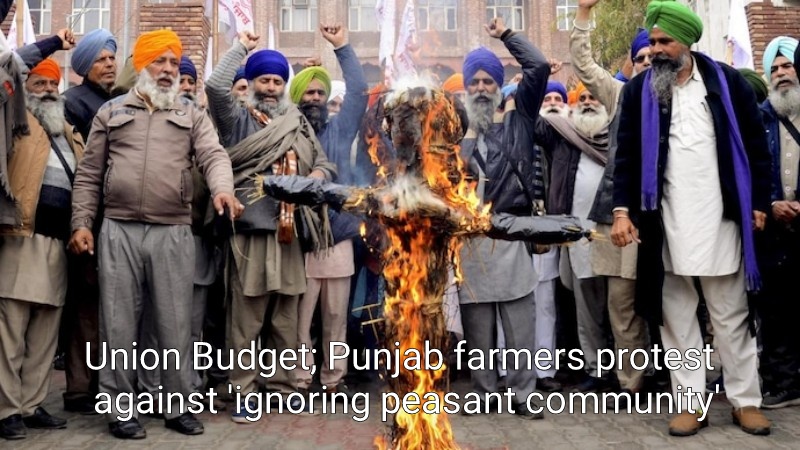 Farmers protested on Thursday in this area and others in Punjab, including Amritsar, under the banner of the Kisan Mazdoor Sangharsh Committee, alleging that the peasant community had been disregarded in the Union Budget.
The farmers organised protests and set government effigies on fire. The protestors claimed that their main demands, such as a legally binding Minimum Support Price (MSP) for their agricultural products, had gone unmet.
Farmer leader Arwinder Singh asserted that the Union Budget does not include any provisions for farmers.
Bhagwant Mann, the chief minister of Punjab, claimed on Wednesday that the state had been 'completely ignored' in the Union Budget. He went so far as to call the Centre's budget 'anti-Punjab, anti-people, anti-farmers, and directionless.'
Sukhbir Singh Badal, president of the Shiromani Akali Dal, claimed that the Union Budget had failed youth, the poor, and farmers.