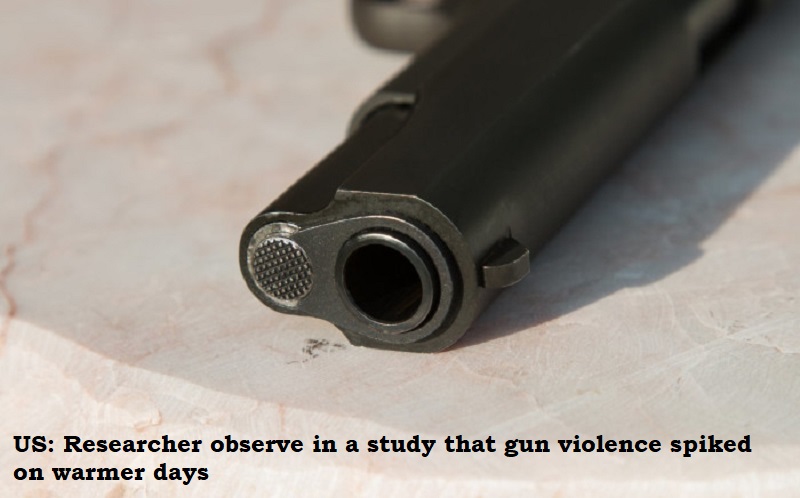 In the US, gun violence has risen to the top of the list of killers of kids and teenagers. Every time a mass shooting occurs, the contentious issue of gun rights, which is established in the national constitution, comes to light. There are many causes for gun violence, but experts in the nation have now found through a study that it increased on warmer days. Boston University School of Public Health and the University of Washington School of Social Work conducted the study.
According to the study's findings, the Northeast and Midwest regions of the US had a dramatic rise in gun violence on days when temperatures were higher than usual.
'Our study provides strong evidence that daily temperature plays a meaningful role in gun violence fluctuations,' says study senior author Dr. Jonathan Jay, assistant professor of community health sciences at Boston University School of Public Health. Dr Jay was quoted by SciTechDaily.
'Our study really highlights the importance of heat adaptation strategies that can be used all year, as well as a need for specific regional awareness and attention in regions where this relationship is strongest,' said study lead author Dr. Vivian Lyons as quoted by SciTechDaily.
The study has been published in the journal JAMA Network Open.