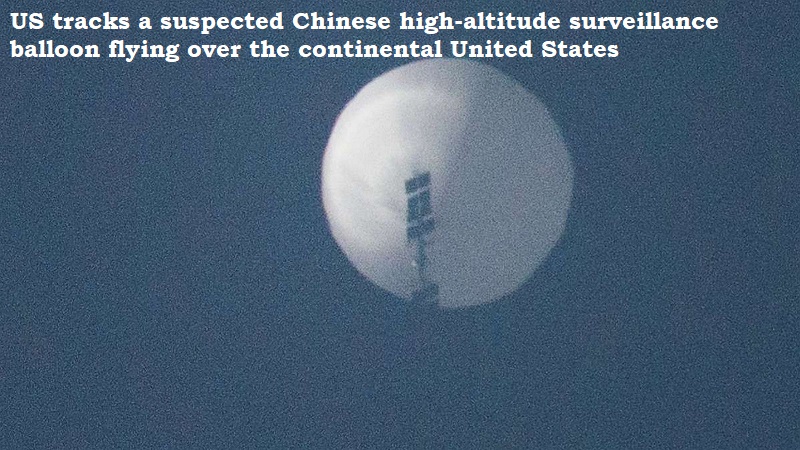 A senior defence official revealed on Thursday that the US was monitoring a suspected Chinese high-altitude surveillance balloon that has been circling the continental United States for a few days. President Joe Biden has received advice from senior officials not to shoot it down because the debris might pose a safety threat. Brig. Gen. Patrick Ryder, a spokesperson for the Pentagon, stated that the Pentagon has been monitoring the balloon as it travelled across the northern United States for a number of days.
'The United States government has detected and is tracking a high-altitude surveillance balloon that is over the continental United States right now,' Ryder told reporters.
'The balloon is currently traveling at an altitude well above commercial air traffic and does not present a military or physical threat to people on the ground.'
'We are confident that this high-altitude surveillance balloon belongs to the (People's Republic of China),' he added.
US military leaders had contemplated shooting it down over Montana on Wednesday, but decided against it fearing safety risk from debris.