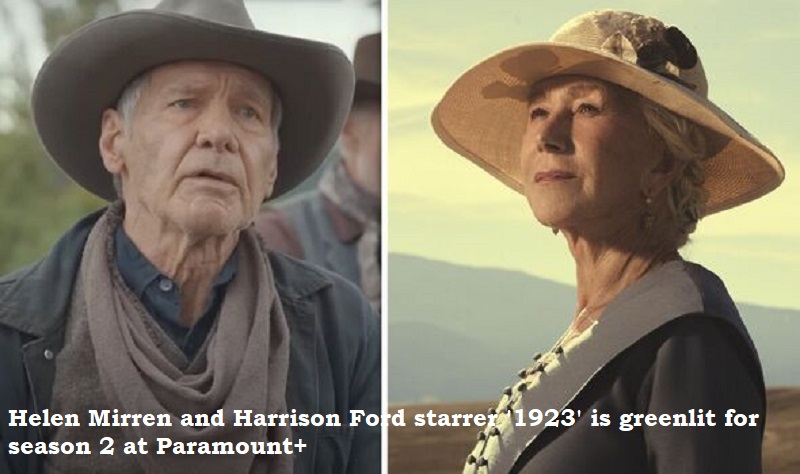 Season 2 of the Harrison Ford and Helen Mirren starrer 1923 has been approved by Paramount+. The Dutton family's beginnings are given new life as a result of the first season's enormous popularity. In 2022, it was the most watched series debut.
Jacob, played by Harrison Ford, and Cara, played by Helen Mirren, are the leaders of Taylor Sheridan's 1923, which chronicles the origins of the contemporary Dutton clan of Yellowstone. According to Paramount+, the latest chapter in the Dutton family saga is set in the early 20th century, when pandemics, historic drought, and the end of Prohibition all plague the mountain west and the Duttons who call it home.
Darren Mann, Michelle Randolph, Marley Shelton, Brian Geraghty, Aminah Nieves, Jerome Flynn, and Julia Schlaepfer are among the show's outstanding cast members.
Season one of 1923 aired its mid-season finale on January 8 and returns to Paramount+ on February 5. Meanwhile, Yellowstone also aired its midseason finale on January 1 and will return this summer.