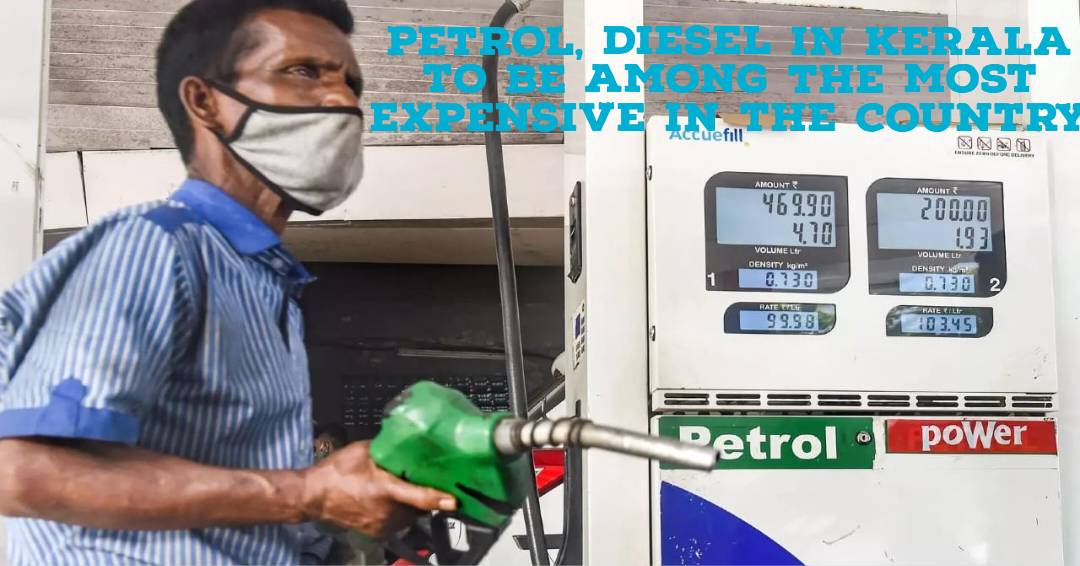 The budget proposal to levy a social security cess of Rs 2 on every litre of gasoline and diesel would soon make Kerala to have the highest fuel costs in India along with Telangana and Andhra Pradesh.
In Telangana and Andhra Pradesh, petrol is now priced at Rs 100 per litre and diesel at Rs 99. When the social security cess is implemented, the pricing will also be same in Kerala.
In Thiruvananthapuram, gasoline currently costs Rs 108 and diesel Rs 96.79. In Kochi, the cost is somewhat lower at Rs 105.72 for gasoline and Rs 94.66 for diesel.
Telangana is in first place with a tax of 35.20 percent, followed by Kerala and Andhra on the list of Indian states with the highest fuel tax rates.
Interestingly, the Centre had lowered the Excise Duty on gasoline and diesel in November 2021 and May 2022 to help keep prices stable in India when the price of crude oil surged due to the conflict in the Ukraine. As a result, the taxes that many states levied on these fuels were also lowered, including those in Tamil Nadu, Delhi, Maharashtra, Rajasthan, and Karnataka. These choices considerably reduced fuel prices in states with some of the highest rates in the nation, such as Rajasthan and Maharashtra.
Telangana and Kerala didn't lower their fuel taxes, though. Kerala said that its choice not to mandate a cut was justified by the fact that it has not raised the levy on gasoline or fuel for the previous six years.
The Centre has decreased the excise duty on gasoline and diesel by Rs. 13 and Rs. 16, respectively, over the past two years. Kerala only made a proportional reduction in prices.
Since April 6, 2022, the country's fuel prices have not altered.
Each day, Kerala sells 63 lakh litres of diesel and about 51 lakh litres of petrol.