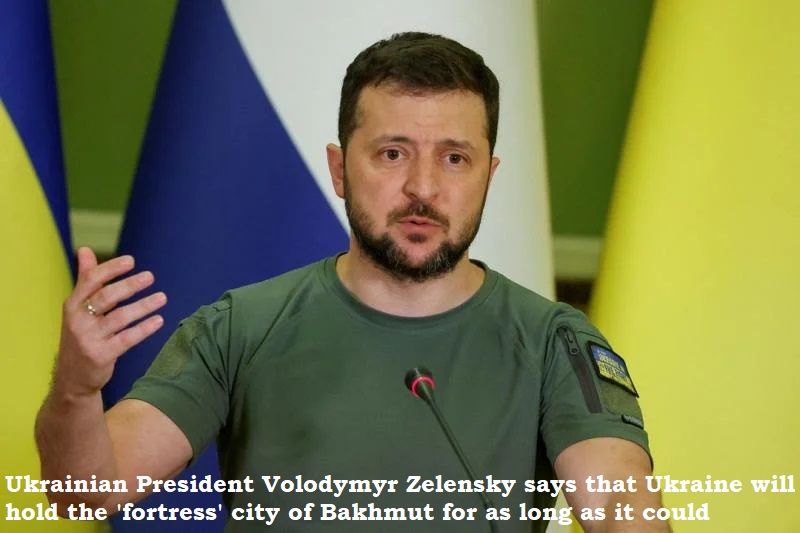 Volodymyr Zelensky, the president of Ukraine, declared on Friday that his country would struggle to maintain control of Bakhmut for as long as possible. A city in eastern Ukraine is called Bakhmut. Zelensky pleaded for the West to arm Ukraine with long-range weaponry so that Ukraine could drive Russia out of Donbas.
'Nobody is going to reveal Bakhmut. We'll continue to fight as long as we can. Bakhmut is seen as our bulwark.' Following a summit in Kyiv, Zelenskiy spoke at a press conference alongside senior European Union officials.
In addition to staying in Bakhmut, he added, 'If weapons supply are accelerated, particularly long-range weaponry, we will also start to de-occupy Donbas, which has been occupied since 2014.'
The city of Bakhmut has become the focal point of Ukrainian resistance to Russia's invasion and of Moscow's drive to regain battlefield momentum.
Russian officials have said Russian forces are encircling Bakhmut from several directions and battling to take control of a road which is also an important supply route for Ukrainian forces.