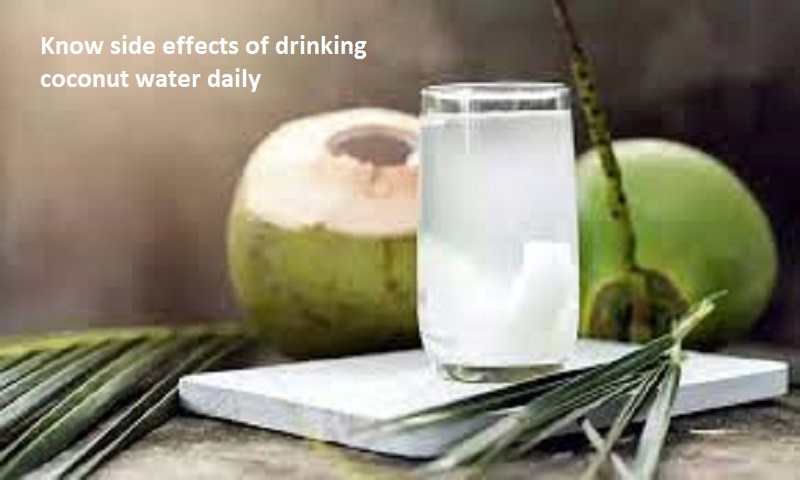 Coconut water is a delicious natural drink. It contains several nutrients and has several health benefits. But as per experts, drinking excessive coconut water can be dangerous. Drinking coconut water daily will sometimes increases some elements in the body which prove to be harmful. This includes the increase in potassium levels which can upset the stomach and cause other problems.
Side effects of drinking excess coconut water:
Low Blood Pressure: Coconut water causes low blood pressure. It contains a good amount of potassium, and drinking it daily can suddenly reduce blood pressure.
Diarrhea: Coconut water causes loose motion. It contains fermentable oligosaccharides, disaccharides, monosaccharides, and polyols (FODMAPs), which are short-chain carbohydrates that draw water from the intestines. This can cause digestive problems like diarrhea in people.
Also Read: Oppo launches Reno 8T 5G in India: Price and specifications 
Not good for diabetes: Coconut water is not very suitable for people with diabetes. Diabetic people are  advised to drink a little amount of coconut water only after consulting the doctor.
Electrolyte imbalance: Coconut water contains electrolytes such as potassium, sodium, and manganese. Its quantity can be different in different coconuts sold in the market. In such a situation, their daily intake can imbalance the electrolytes in the body and can prove to be harmful.