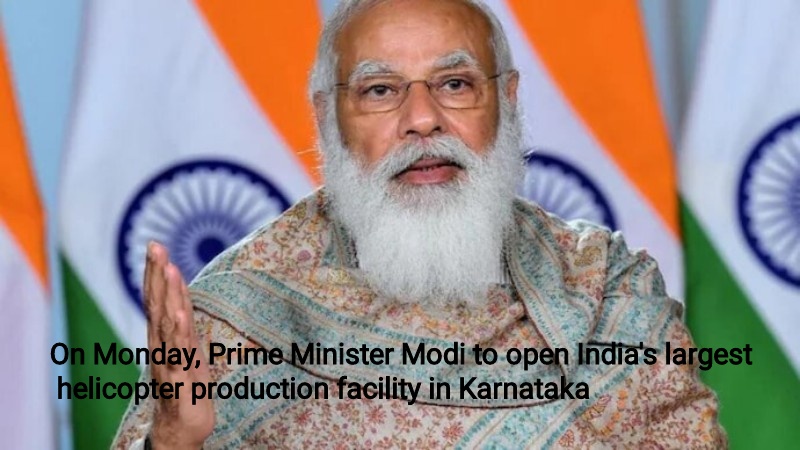 The state-run aerospace behemoth Hindustan Aeronautics Limited (HAL) will open a greenfield helicopter production facility in Tumakuru, Karnataka, on Monday. The facility will initially produce light utility helicopters (LUHs).
The 615-acre factory, described by the defence ministry as India's largest helicopter manufacturing facility, was designed as a one-stop shop for all the nation's helicopter needs.
According to officials, HAL intends to invest more than Rs 4 lakh crore over a 20-year period in the production of more than 1,000 helicopters weighing between three and 15 tonnes.
The facility will be expanded to produce additional helicopters, such as Indian multirole helicopters and light combat helicopters (LCHs) (IMRHs). In the future, the LCH, LUH, civil advanced light helicopters (ALHs), and IMRHs will also be maintained, repaired, and overhauled using it, according to the officials.
The Tumakuru factory, located approximately 70 kilometres from Bengaluru, would also be able to accommodate potential exports of civil light utility helicopters.
'In yet another step towards 'Aatmanirbharta' in defence, Prime Minister Narendra Modi will dedicate to the nation a helicopter factory of the HAL in Tumakuru, Karnataka on February 6,' the defence ministry said in a statement.
Senior ministry officials and the minister of defence, Rajnath Singh, will attend the ceremony.
In 2016, the prime minister laid the building's foundation stone.
According to the ministry, the facility has been designed to serve as a one-stop shop for all of the nation's helicopter needs.