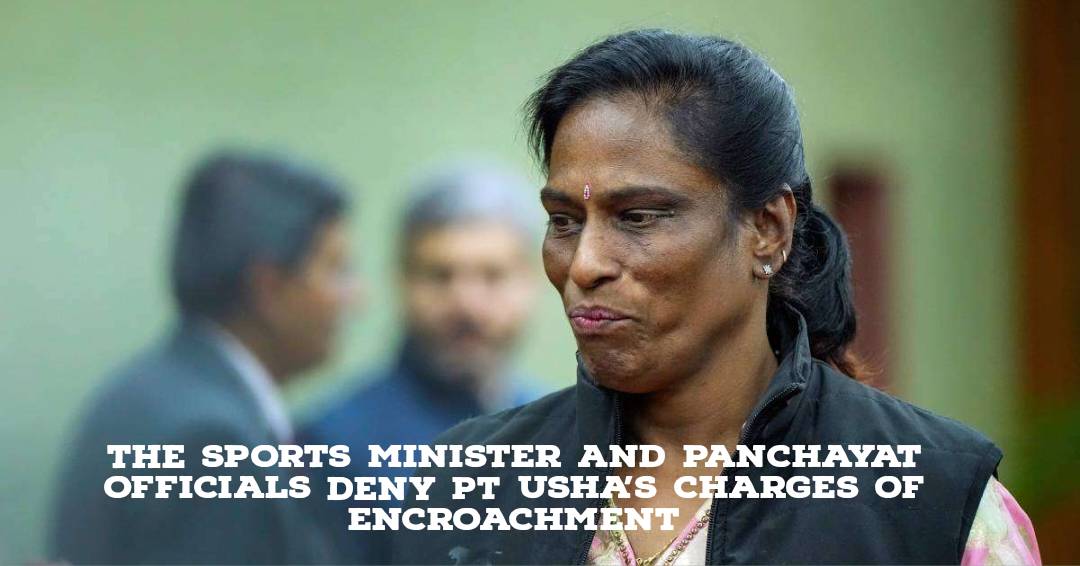 The Usha School of Athletics is located on property that has been allegedly encroached upon, said former athlete PT Usha. However, Kerala's sports minister, V Abdurahiman, and Panangad Panchayat officials have refuted these claims.
The minister made it clear that the sports school is not being targeted for punishment.
There is no need to travel to Delhi to raise these claims, said Abdurahiman.
Usha, a member of parliament and the president of the Indian Olympic Association, brought up the issue recently in Delhi.
She had stated that 'illegal building is taking place on the grounds of the Usha School of Athletics with the knowledge of the Panangad Panchayat.'
The Panchayat President, however, asserted that the Panchayat is the legal owner of the property in question.
The pipe-laying work of Jal Jeevan Mission was the only building activity that was carried out there, according to the Panchayat officials.
K Surendran, the state president of the BJP, intervened to support Usha's grievance.
'The Usha School of Athletics was the target of unjustified CPM actions. The CPM should stop trying to destroy the institute' Surendran stated.
Usha claimed during a news conference held in Delhi that the road in front of the school posed a risk to the security of the residents of the women's hostel connected to the sports school.
'Recently, a red flag was erected on the grounds of the school. After a complaint was made to the Chief Minister, it was taken down,' Usha added.
She also asked the chief minister of Kerala to take action to ensure the school's efficient operation.
The chief minister's position on the complaint is being awaited by the opposition.
At Kinalur, Balussery, on a 30-acre plot of land, the Usha School of Athletics was established. The Oommen Chandy administration leased it out in 2010.