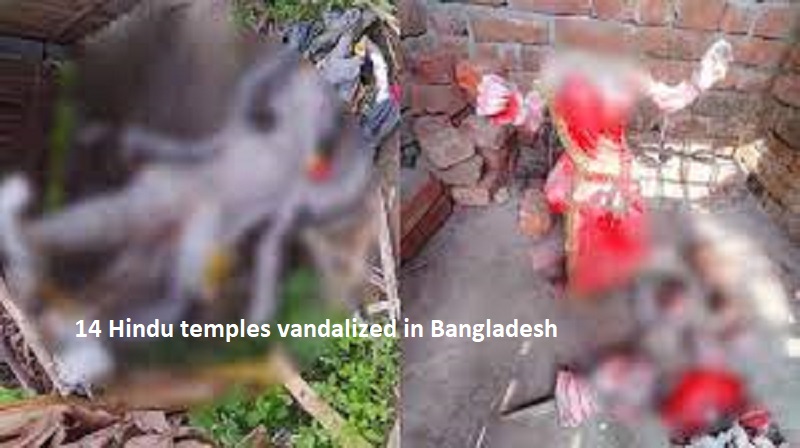 Dhaka: A group of unidentified persons vandalised idols of 14 Hindu temples in Bangladesh. The incident took place in Thakur village area in  Baliadangi upazila on Sunday.  The miscreants broke the idols of deities and damaged religious books.
Also Read: Forex Market: Indian rupee falls against US dollar 
Bangladesh Police has registered a case and the probe is progressing to arrest the culprits. 'It clearly appears to be a case of an orchestrated attack to disrupt the peaceful situation of the country. This attack is the manifestation of a conspiracy against peace and communal harmon. This is a serious crime and the perpetrators will face the music,' said Thakurgaon's deputy commissioner Mahbubur Rahman.