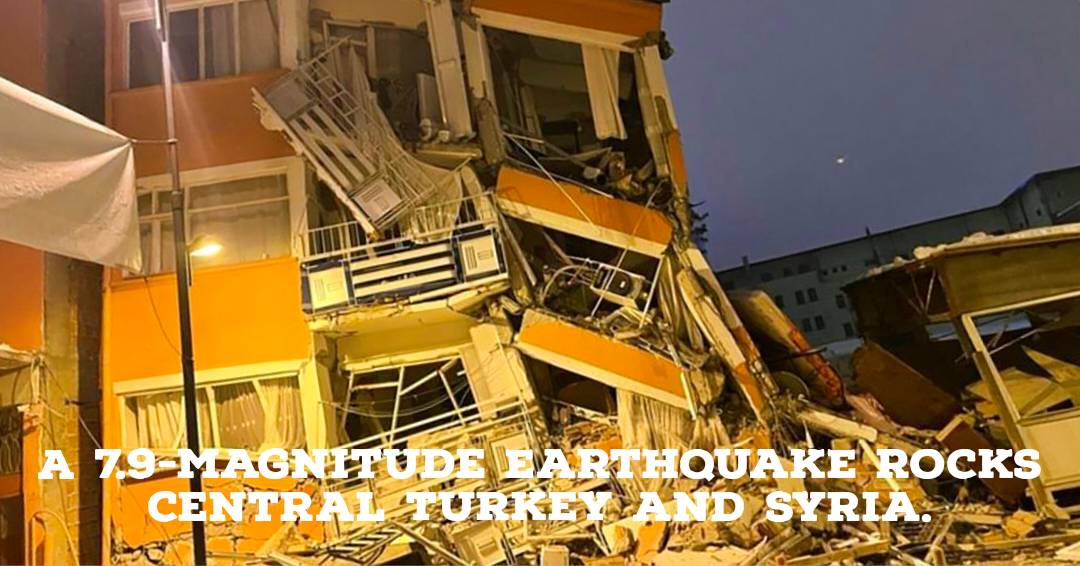 A powerful earthquake with a magnitude of 7.9 struck southern Turkey early on Monday and was felt in Cyprus, Lebanon, and Syria. The witnesses and broadcasters informed that, the earthquake caused buildings to collapse and threw people into the snowy streets.
In contrast to the EMSC monitoring agency, which stated that the possibility of a tsunami risk was being assessed, the German Research Centre for Geosciences (GFZ) reported that the earthquake struck at a depth of 10 km (6 miles) close to the city of Kahramanmaras in southern Turkey.
According to a Reuters witness in Diyarbakir, 350 kilometres (218 miles) to the east, the tremor lasted for nearly a minute and broke windows.
Images of people searching for survivors near a collapsed building in Kahramanmaras were broadcast by TRT and Haberturk.
Salih Ayhan, the governor of Sanliurfa Province in southeast Turkey, declared on Twitter that 'we have destroyed buildings' and asked people to flee to safe areas.
Near Kahramanmaras and the bigger city of Gaziantep, close to the Syrian border, the Disaster and Emergency Management Authority (AFAD) of Turkey estimated the magnitude of the earthquake to be 7.4.
In contrast to what a source in the Hama civil service claimed, the Syrian official media reported that many structures collapsed in the province of Aleppo.
According to witnesses, residents of Damascus, as well as the Lebanese cities of Beirut and Tripoli, fled their homes in case of building collapses by taking to the streets on foot and driving their automobiles.
Strong earthquakes frequently hit the region.
The director of the Turkish Red Cross asked residents to leave damaged homes as the organisation was mobilising services for the area after learning of catastrophic damage and collapsed buildings.