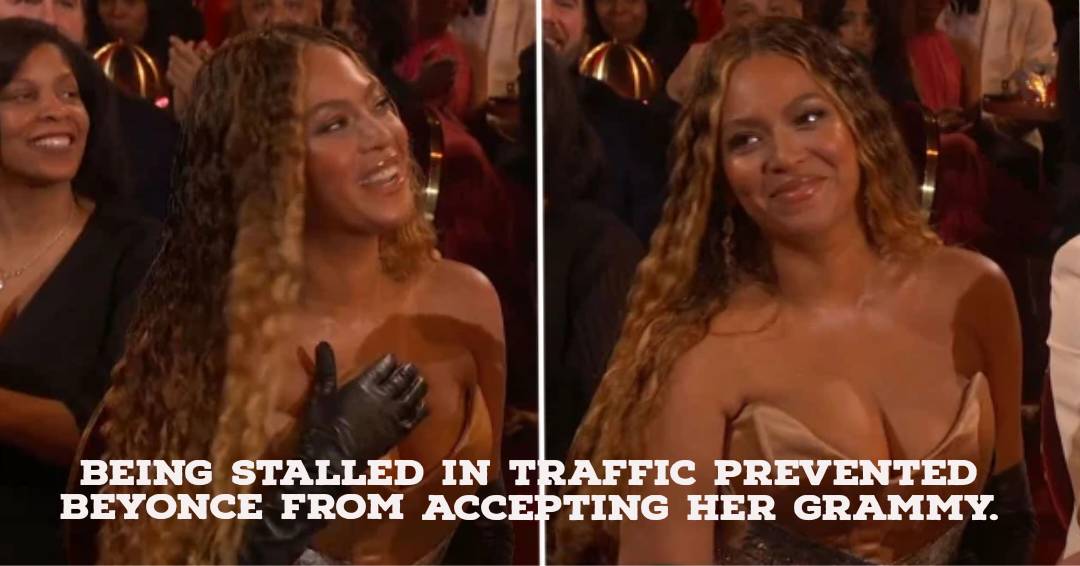 On Sunday, Beyonce surpassed herself in terms of Grammy victories. At the 65th Grammy Awards, she won her 32nd prize in the Best R&B Song category for the song Cuff It from her 2022 album, Renaissance. The singer was not present to accept her award, though, during the ceremony.
She was, in reality, snarled in traffic. As Beyonce's name was called, the camera panned to the crowd in an attempt to identify the artist, reported dailymail.co.uk. After a brief break, the camera returned to the stage where Nile Rodgers and Terius 'The Dream' Gesteelde-Diamant were accepting the trophy on Beyonce's behalf.
The Dream stated, 'Beyonce appreciates you everybody,' and host Trevor Noah added, 'Beyonce is on her way.' At her table, where she sat with her husband Jay Z, host Trevor Noah acknowledged Beyonce's presence after she arrived at the Crypto.com Arena in Los Angeles. He then gave her Grammy trophy.
'There is no way you don't get to hold your Grammy in your palm and celebrate it when you equal a record. Officially, the Queen is present in the building. Please welcome Beyonce Knowles. When I learned that traffic might halt you, I was surprised. I believed you could travel through time and space' said he.
Beyonce won Best R&B Song, Best Traditional R&B Performance, Best Dance/Electronic Music Album, and Best Dance/Electronic Recording out of nine nominations.
She also rose to the position of Grammy's most decorated performer. She exceeded the long-standing mark of 31 lifetime awards held by the late classical conductor Georg Solti. She honoured the queer community in her acceptance speech.