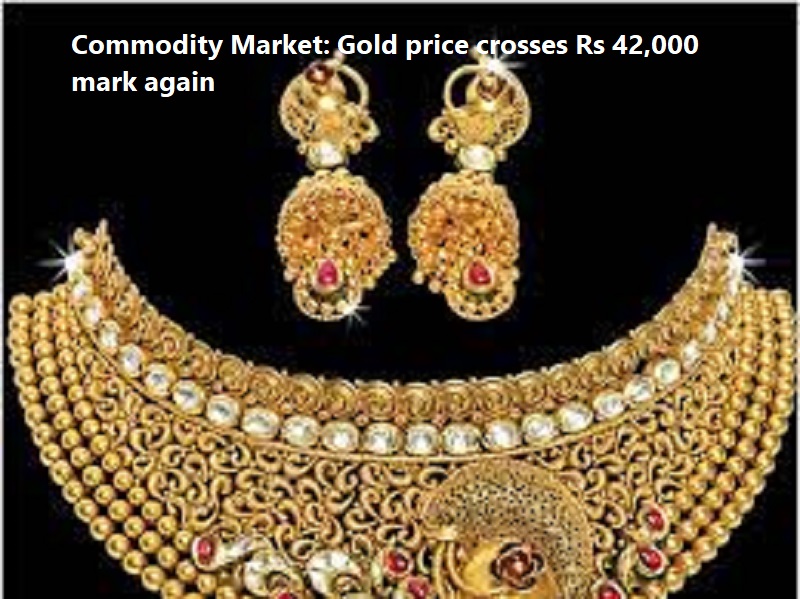 Mumbai: Price of sovereign gold again crossed Rs 42,000 mark in the Kerala market. Gold price surged today in the state after 3 days. Sovereign gold is trading at Rs 42,120, higher by Rs 200 per 8 gram. In the last 3 days, the precious metal suffered a loss of Rs 960 per 8 gram.
On Multi Commodity Exchange (MCX), gold futures were trading at Rs 56,887 per 10 gram, up Rs 302 or 0.53%. Silver futures were trading higher by Rs 302 at Rs 67,696 per kg.
Also Read: India's crude steel production rose by 5.80% in 2022 
Globally, the yellow metal hit a four-week low as the US dollar strengthened on fears of continued interest rate hikes from the US Fed. Price of spot gold remained firm  at $1,865.88 per ounce. U.S. gold futures rose 0.2% to $1,879.40.