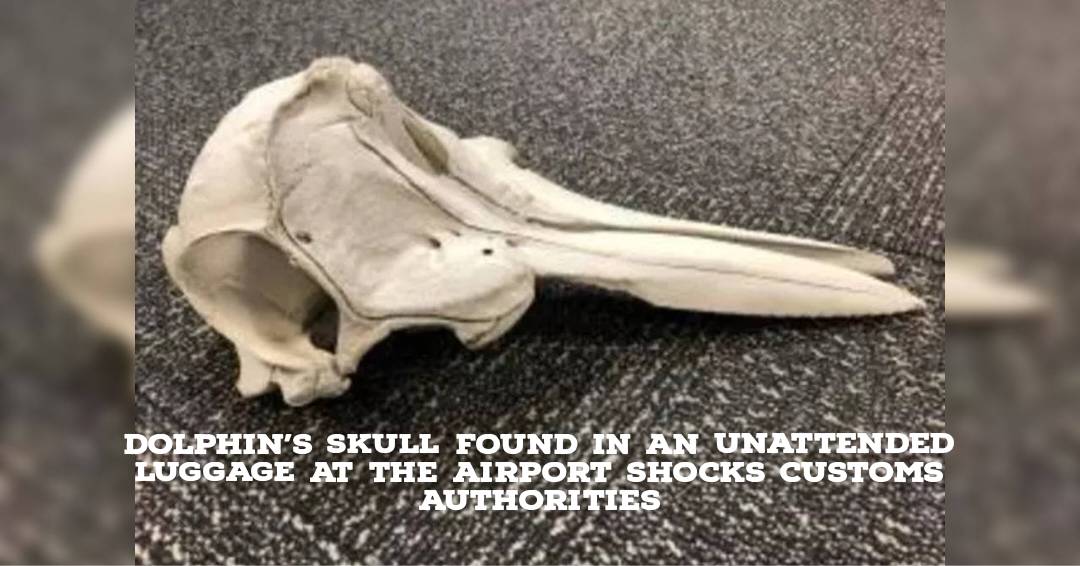 At Detroit Metropolitan Airport last week, US customs officers and Border Protection experts had a terrible discovery in an unattended luggage.
At first, a normal X-ray examination of the bag revealed an image of a 'skull-shaped object.' The Fish and Wildlife Service officers, however, determined after additional inspection that it was the skull of a baby dolphin.
The luggage had unintentionally been separated from its owner before landing in the United States, says a statement released by US Customs and Border Patrol following the horrifying discovery.
The skull was identified as to a baby dolphin after further investigation by CBP and US Fish and Wildlife Service officers, the organisation stated in a statement.
According to reports, the skull was eventually given to inspectors with the US Fish and Wildlife Service for more research.
'Wildlife objects, especially those belonging to protected animals, cannot be owned. In order to protect wildlife and their habitats, we take wildlife smuggling seriously and collaborate closely with our federal partners at the U.S. Fish and Wildlife Service' In a press release, support Area Port Director Robert Larkin said.
The Marine Mammal Protection Act provides protection for dolphins.
At Tampa International Airport a few weeks ago, a woman was apprehended while attempting to smuggle a four-foot boa constrictor past security.
As to accounts, the female was taking a carry-on suitcase with her four-foot emotional support snake named 'Bartholomew.'
She was allowed to pass through the entrance gate, but when her luggage was scanned by an x-ray machine, security personnel found the snake inside.
On their official Instagram account, Tampa International Airport posted a picture of the x-ray scan along with the caption: 'This wasn't funny to our airport police at Tampa International! A 4-foot boa constrictor was coiled up in a passenger's carry-on bag! We actually don't have any adder-ation for finding any pets in x-ray machines.'