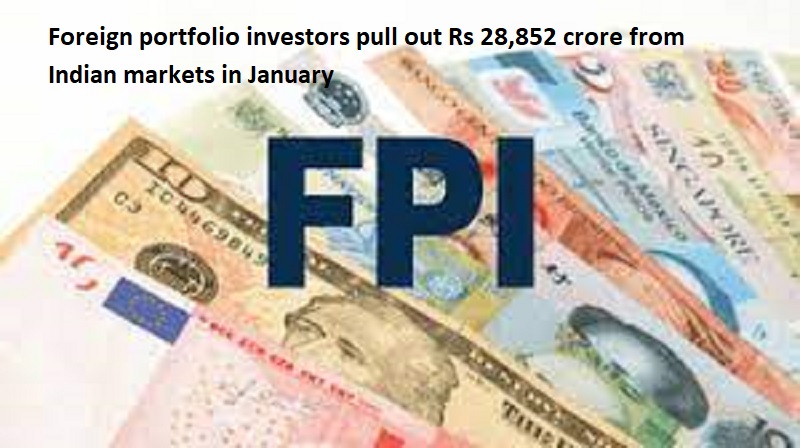 Mumbai: Foreign portfolio investors (FPI) pulled out Rs 28,852 crore from Indian equities in January. This is the highest foreign fund outflow in last 7 months since June 2022. In June 2022 FPIs  pulled out Rs 50,203 crore from equities.
The outflow in January is followed by a net withdrawal of more than Rs 5,700 crore from equities in the first week of February.  In December FPIs invested 11,119 crore  in the Indian equity markets. They invested Rs 36,238 crore in November.
Also Read: 14 Hindu temples vandalized in Bangladesh 
As per market experts, the  FPI flows are expected to remain volatile as Indian equities continued their large underperformance compared to global markets. FPIs are selling in India and buying in cheaper markets like China, Hong Kong and South Korea where valuations are attractive.
Foreign institutional investors (FII) or Foreign portfolio investors (FPI) are those who invest in the financial assets of a country while not being part of it. On the other hand, Domestic Institutional Investors (DII) are those who  invest in the country they are living in. Both types of investors can impact the economy's net investment flows.