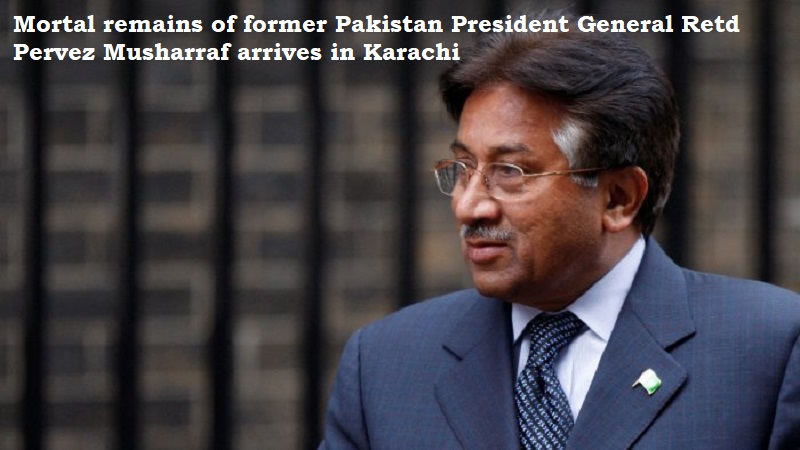 General Retd. Pervez Musharraf's mortal remains were flown from the UAE to Karachi, Pakistan, in a plane. He will be laid to rest in Karachi on February 7 at 1:45 PM PKT. On February 7, at 9:52 p.m. Pakistan Standard Time, the aeroplane touched down.
Musharraf, a former military dictator of Pakistan, was a key figure in the planning of the Kargil War in 1999. After an extended illness, he passed away on Sunday in Dubai.
The 79-year-old former general was being treated for amyloidosis at American Hospital Dubai. He had been living in self-exile in the UAE since 2016.  According to reports, Musharraf's wife Saba, son Bilal, daughter, and other close relatives arrived with the body aboard the particular Airbus 319 of Malta aviation, which had been organised by the UAE government.
Musharraf was born on August 11, 1943, in New Delhi, India. He was four years old when his parents joined the mass exodus to the newly created state of Pakistan. Musharraf's father served in Pakistan's foreign ministry while his mother was a teacher.