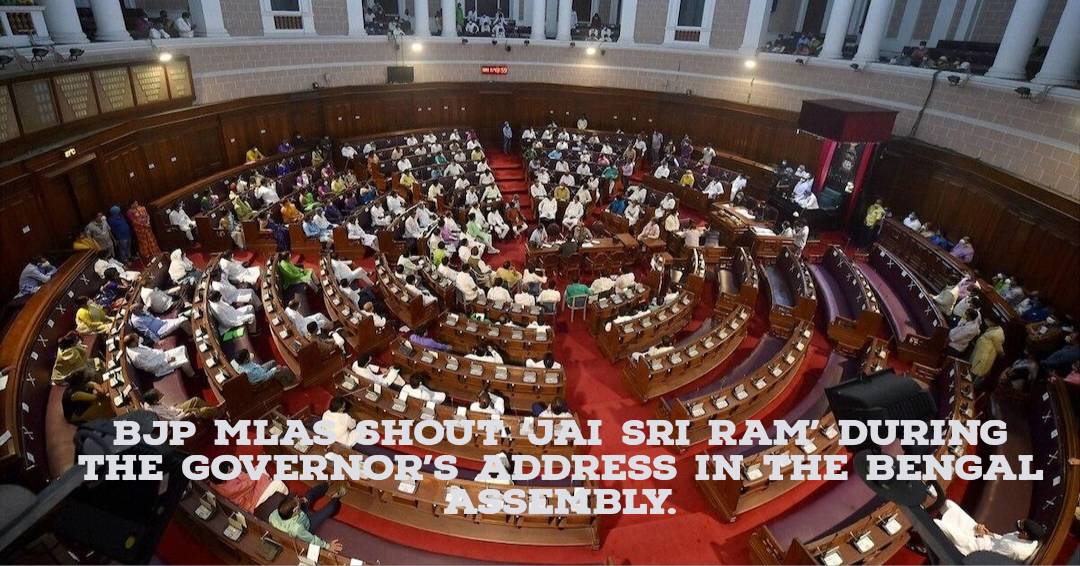 During Governor CV Ananda Bose's inaugural address to the state assembly at the beginning of the budget session today, Bengal BJP MLAs shouted 'Jai Sri Ram.'
When the governor stated that the state is vigilant to maintain law and order and communal harmony in Bengal, BJP MLAs allegedly tore copies of his address inside the House, reported news agency ANI.
The state's MLAs staged a walkout during the governor's speech to demonstrate against what they called 'corruption' by the Trinamool Congress, which is currently in power. They also chanted anti-government slogans.
As soon as Bose started speaking to the House, Suvendu Adhikari, the leader of the opposition, started shouting slogans.
The governor was criticised by the BJP legislators for reading a speech written by the state government that, says the MLAs, 'had no link with reality,' reported news agency PTI.
'One of the state's most crooked governments is this one. We organised a walkout because the speech makes no mention of corruption cases or the arrests of TMC leaders' said Adhikari.
Nirmal Ghosh, the chief whip for the TMC, charged that the BJP was trying to disrupt the House's business.