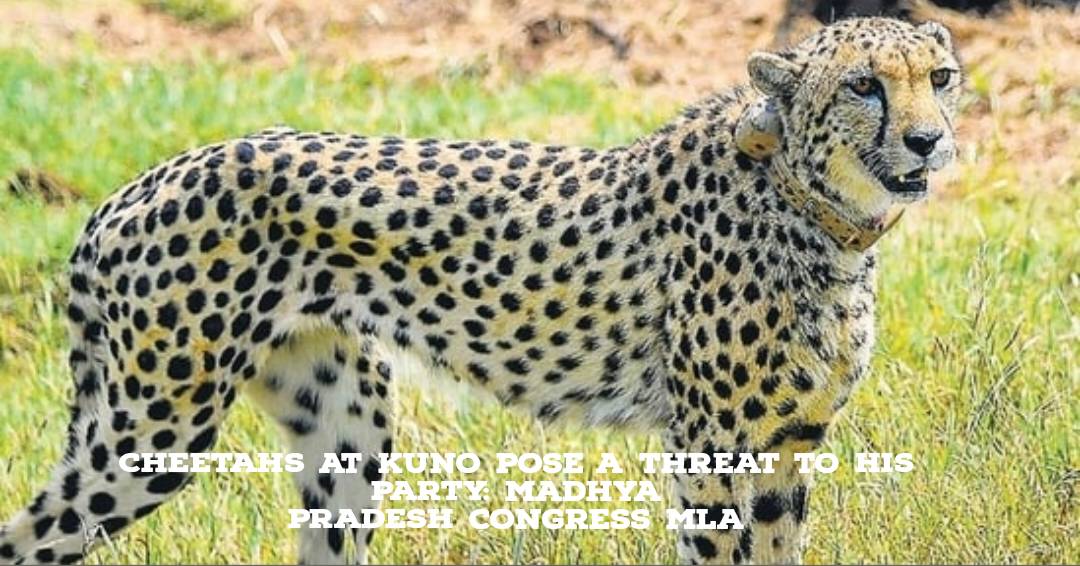 A Congress MLA in Madhya Pradesh believes that the Indian government's introduction of cheetahs from Africa to the region's Kuno National Park last September was part of a political plot. On February 6, Pragilal Jatav, who represents the Karera assembly segment in the Shivpuri district, declared that the BJP stood for 'animals' and that the cheetahs brought in at Kuno will eventually mature and devour Congress supporters.
Jatav made his statement during a public gathering where he was urging party members to get ready for a visit from state Congress leader Kamal Nath. In a byelection held in November 2020, Jatav had won the position of MLA by a significant margin of about 30,000 votes. After incumbent Congress MLA Jasmant Jatav resigned and joined the BJP, the poll was held.
Pragilal Jatav said at the meeting that the BJP served the interests of 'animal' beings, whereas the Congress was a party of the poor and disadvantaged. He added that the programme to bring in the cheetahs cost the BJP Rs 117 crore.
'As part of a plan, cheetahs have been introduced to the Kuno Palpur National Park. Right now, these animals are young. When they mature, they would consume our population and decrease our voting power. In response to applause from the audience, Jatav replied,' They have devised this strategy. Following his comment, Jatav grinned and urged everyone to attend Nath's public gathering in proper attire and give him a cordial welcome.