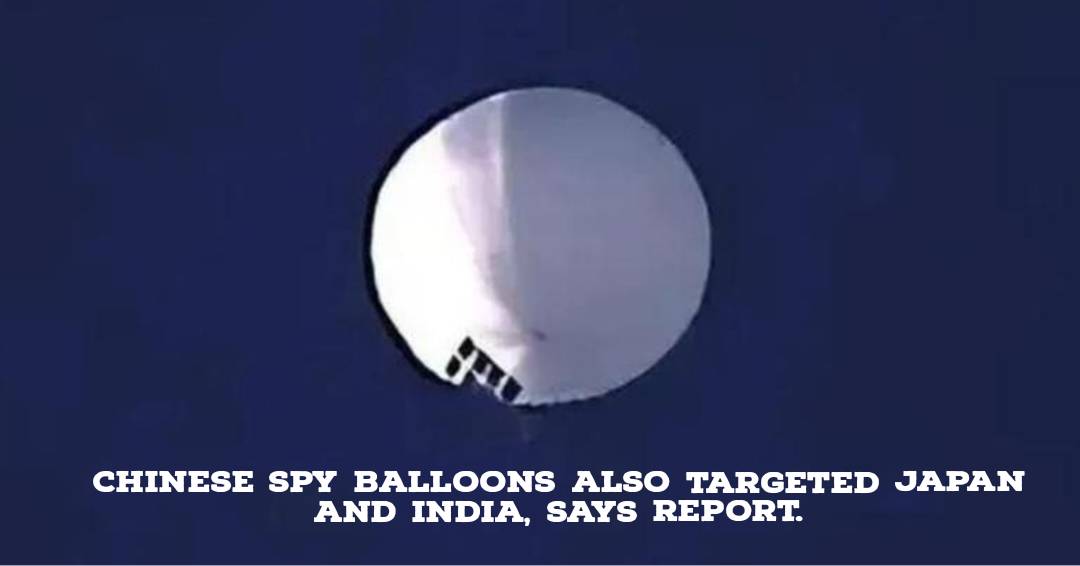 Days after the US used a missile to shoot down a suspected spy balloon on Sunday, report claimed that China had targeted India, Japan, and other nations with spy balloons.
A report by The Washington Post says that, US authorities briefed their friends, including India, about the results of the Chinese surveillance balloon that was shot down by a fighter jet off the coast of South Carolina in the Atlantic Ocean.
In a speech to around 40 embassies in Washington, Deputy Secretary of State Wendy Sherman claimed that the Chinese surveillance balloon, which was operated for a number of years in part out of Hainan province, gathered data on military capabilities of other nations.
Tuesday article in The Washington Post says, 'the surveillance balloon has gathered intelligence on military installations in countries and areas of rising strategic relevance to China, including Japan, India, Vietnam, Taiwan, and the Philippines.'
Interviews with a number of unnamed defence and intelligence officials served as the basis for the article.
In addition to the one monitored last week, at least four balloons have been seen in recent years above Hawaii, Florida, Texas, and Guam.
On Tuesday, the Pentagon made available a number of images of the high-altitude surveillance balloon.