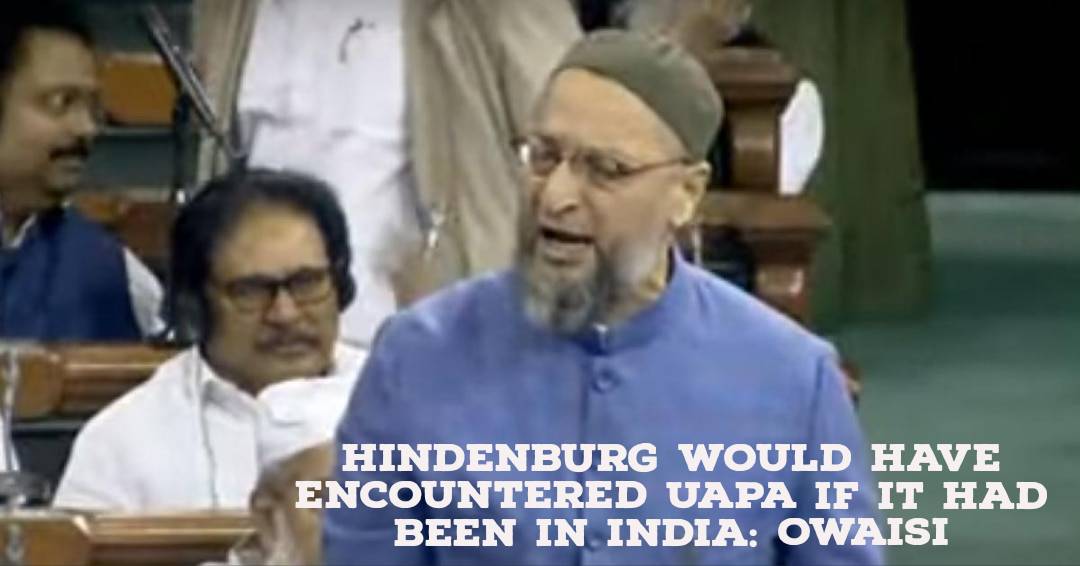 AIMIM President Asaduddin Owaisi criticised Prime Minister Narendra Modi and the BJP in response to the Adani incident, saying that 'If Hindenburg was in India, it would have faced UAPA.'
The activities of the Parliamentary Budget Session have been disrupted for the past three days by the Adani-Hindenburg disagreement.
'If Hindenburg was in India, it would have faced the Unlawful Activities (Prevention) Act (UAPA) for producing a report regarding the Adani Group,' Owaisi stated amid the ongoing stalemate in Parliament.
He made fun of Prime Minister Modi for his association with Gautam Adani and stated, 'A is a very bad letter for you. individuals who left the nation with enormous riches. Do the names of the Mughals appear on that list? But you'll keep quiet. The entire market is now occupied by the fifth position.'
According to investment research company Hindenburg Research, industrialist Gautam Adani's organisation has allegedly been the target of a 'brazen stock manipulation and accounting fraud operation over the course of decades.' Since the news, the value of the enterprises held by the Adani Group has plunged.
Owaisi criticised the BJP and the Congress, declaring: 'The BJP and the Congress in India are responsible for the rise of oligarchs.' The Hyderabad MP questioned during a speech in Congress: 'Will the Modi administration eliminate the green from the tricolour? Why does the government struggle with green issues so much?'
'Will PM Modi discuss Chinese interference? Will Bilkis Bano be made to pay?' He queried.
Additionally, Asaduddin Owaisi criticised the BJP administration for cutting funding for minority programmes in the Union Budget 2023. For the fiscal year 2023–2024, the Ministry of Minority Affairs' budgetary allotment was cut by 38%.
Additionally, PM Modi will respond to the President's speech in the Lok Sabha today.