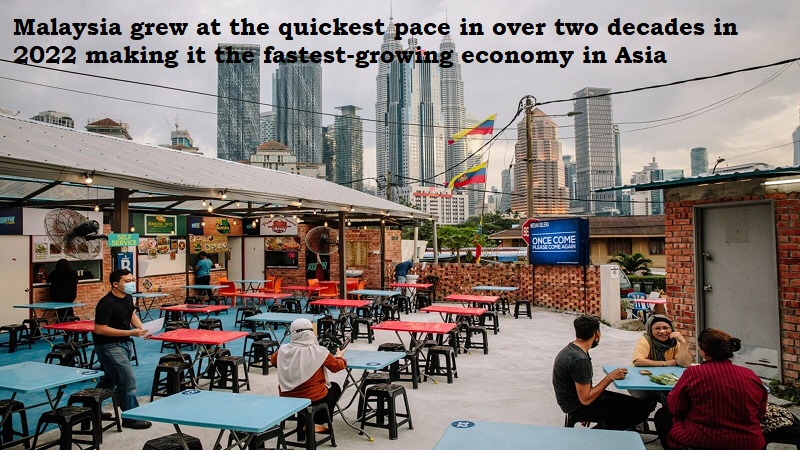 According to figures from the Bank Negara Malaysia and the Department of Statistics, Malaysia's economy grew at its fastest rate in more than 20 years in 2022, making it the fastest-growing in Asia. The country's GDP increased to 8.7 percent, the highest level since 2000, because to the pent-up demand.
With the aid of domestic demand, the economy expanded by more than the predicted 7% between October and December of last year.
The information also revealed that the economy shrank 2.6% from the third quarter of last year's September.
These points might risk Malaysia's spot among Asia's top 13 economies, especially when economists saw the pace of the economy slowing to four per cent this year.
As per economists, while the cash handouts and subsidies on food and fuel helped to maintain demand in 2022 despite high-interest rates, it is expected that a slowing global economy can hurt Malaysia's exports.
The central bank governor Nor Shamsiah Yunus in a press briefing on Friday said that though the balance of risks of growth remains tilted to the downside, they aren't great enough to push the country into recession.