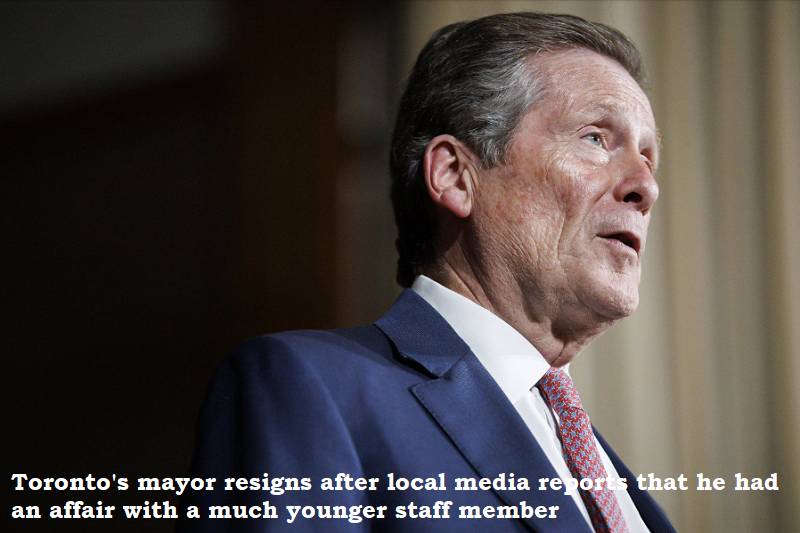 John Tory, the mayor of Toronto, abruptly announced his resignation on Friday, February 10, following reports in the media that he had an affair with a considerably younger employee. The 31-year-old female employee has not been named, according to a story by the Toronto Star.
Tory, who is 68 years old, acknowledged the affair and said it had ended earlier this year and the woman left city hall.
Tory told reporters on Friday night, 'during the epidemic, I formed a relationship with a staffer in my office in a way that did not match the standards to which I hold myself as mayor and as a family man.'
According to Tory, both parties agreed to discontinue the relationship. 'During the course of our relationship some time ago, the employee decided to pursue employment outside City Hall and secured a job elsewhere,' he added.
'I recognise that permitting this relationship to develop was a serious error in judgment on my part. It came at a time when Barb, my wife of 40-plus years, and I were injuring many lengthy periods apart, while I carried out my responsibilities during the pandemic,' Tory further told reporters and apologised to his wife and family.
With the resignation from the mayor's post, Tory said on Friday that in the coming days, he would be working with the city manager, city clerk, and the deputy mayor, Jennifer McKelvie to ensure an orderly transition to a new administration.