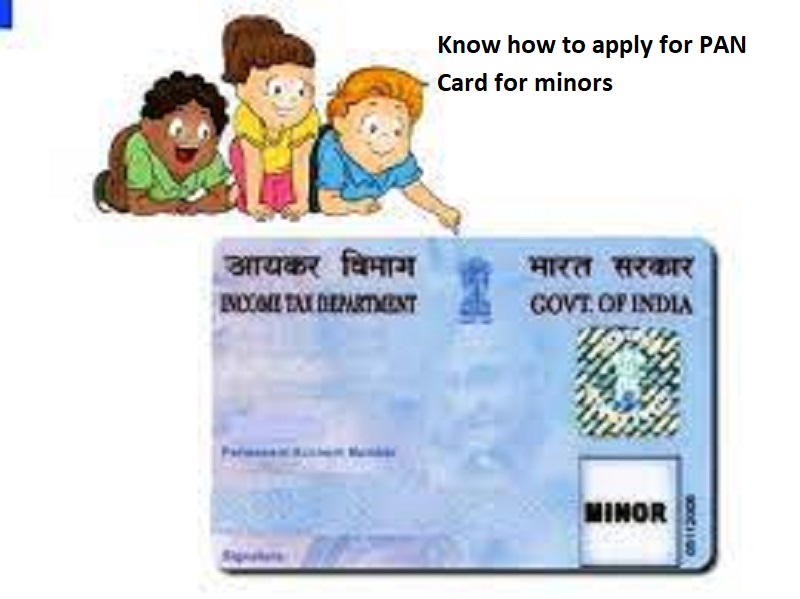 New Delhi: Permanent Account Number (PAN) is a ten-digit unique alphanumeric number issued by the Income Tax Department. The first 5 characters are always alphabets, followed by 4 numerals and another alphabet. Along with the Aadhaar Card, the PAN card is one of the most important documents in India. The laminated plastic card issued by the Income Tax Department (I-T department) is popularly known as PAN card and is a very important financial document.
A minor may also submit an Income Tax Returns (ITR) if his/her monthly income exceeds Rs. 15,000. It is very important to have a PAN card to file an ITR. So, the  I-T department has not set a minimum age requirement for acquiring or obtaining a PAN card. Parents or guardians of a child can apply for a PAN card for their minors.
Since the PAN card issued in the name of a minor does not bear his photograph and signature, it cannot be used as identification proof. When the minor turns 18, he/she has to apply for a PAN card update.
Also Read: Know how to check Aadhaar authentication history
Documents Required to apply for a Minor PAN Card
Date of Birth (D.O.B) Proof of the minor
Address proof and identity of the parents of the minor.
Proof of address and identity of the applicant.
As identity proof, the guardian of the minor can submit any one document out of Aadhaar card, ration card, passport, driving license.
For address proof, a copy of Aadhaar card, post office passbook, property registration documents or original residence certificate will have to be submitted.
Know how to apply:
Visit the official website of NSDL at onlineservices.nsdl.com/paam/endUserRegisterContact.html.
Read the directions before filling out Form 49A.
Upload the minor's birth certificate, along with any other required paperwork, including the parents' pictures.
Upload the parents' signatures.
Complete the procedure by making a payment of Rs 107.
Now you are required to click on the submit button.
You will be given an acknowledgment number through which you check the status of an application. The PAN card will reach to you within 15 days of its successful verification.