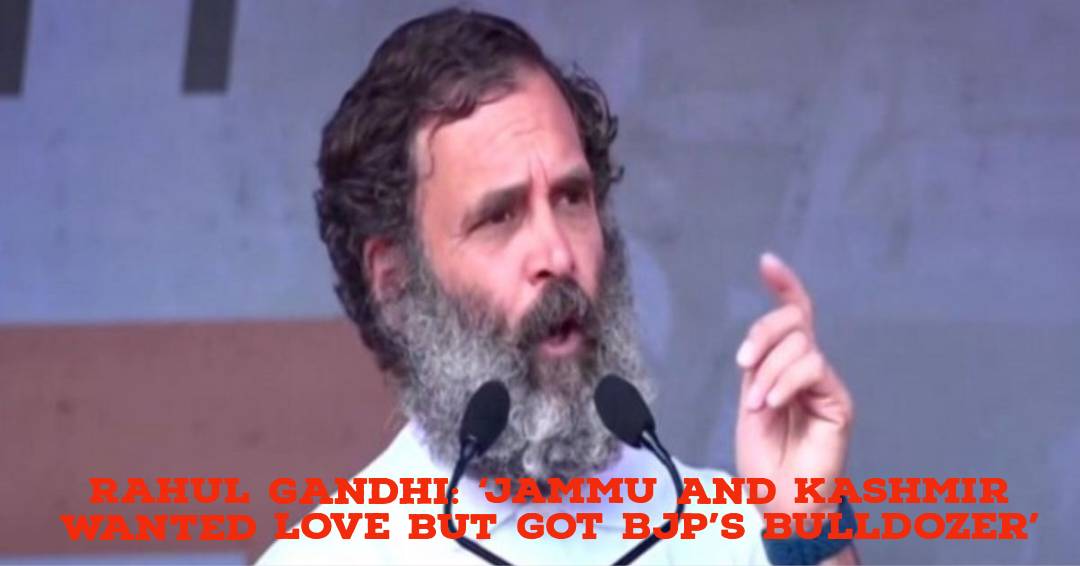 Rahul Gandhi, a Congress politician, criticised the BJP on Sunday for the ongoing anti-encroachment campaign in Jammu and Kashmir, saying the Union Territory deserved jobs, greater business opportunities, and love but instead received the 'BJP's bulldozer.'
Major political parties have expressed their opposition to the effort and called for an immediate end to it, including the Congress, the National Conference, and the PDP.
As of now, the government has recovered more than 10 lakh kanals (one kanal equals 605 square yards) of land throughout Jammu and Kashmir. On January 7, Commissioner Secretary of the Revenue Department Vijay Kumar Bidhuri gave all deputy commissioners the order to ensure that all encroachments from state land were completely removed.
Mr. Gandhi wrote in Hindi in a tweet: 'Jammu and Kashmir desired work, greater economic opportunities, and affection, but what did they receive? Bulldozer of the BJP' The former head of the Congress claimed that the land, which the people had cultivated over many years with their labour, was being taken from them.
'By uniting, not dividing people, peace and Kashmiriyat will be safeguarded,' he declared.
A media story that the eviction drive had sparked panic in Jammu and Kashmir was also criticised by Mr. Gandhi.