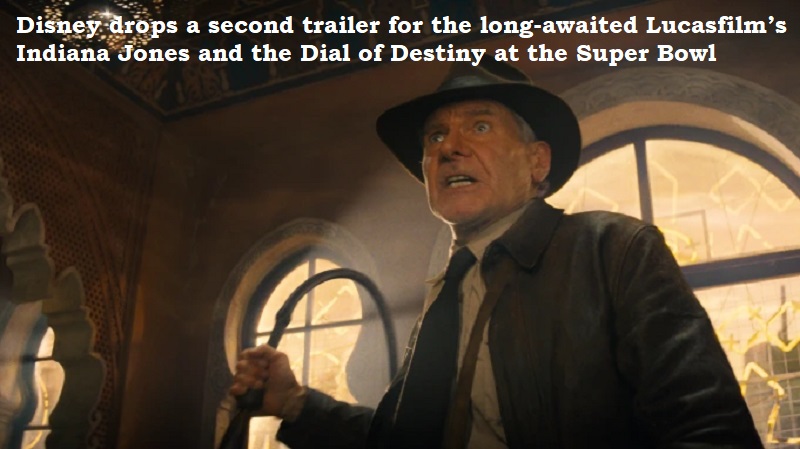 Disney released a second teaser for the eagerly anticipated Lucasfilm blockbuster Indiana Jones and the Dial of Destiny following the releases of Flash and Creed. On June 30, the movie will be released in theatres.
After a hiatus of 15 years, the latest Indiana Jones movie will finally hit theatres. Indiana Jones last appeared in the 2008 film Indiana Jones and the Kingdom of the Crystal Skull.
The film will be helmed by James Mangold. He will take over the reigns of the film from ace filmmaker Steven Spielberg who remains an EP on the franchise with George Lucas.
Meanwhile, the original cast will return as Harrison Ford returns in the role of the legendary hero archaeologist with Phoebe Waller-Bridge, Antonio Banderas, John Rhys-Davies, Shaunette Renee Wilson, Thomas Kretschmann, Toby Jones, Boyd Holbrook, Oliver Richters, Ethann Isidore and Mads Mikkelsen.
The film is produced by Kathleen Kennedy, Frank Marshall and Simon Emanuel.