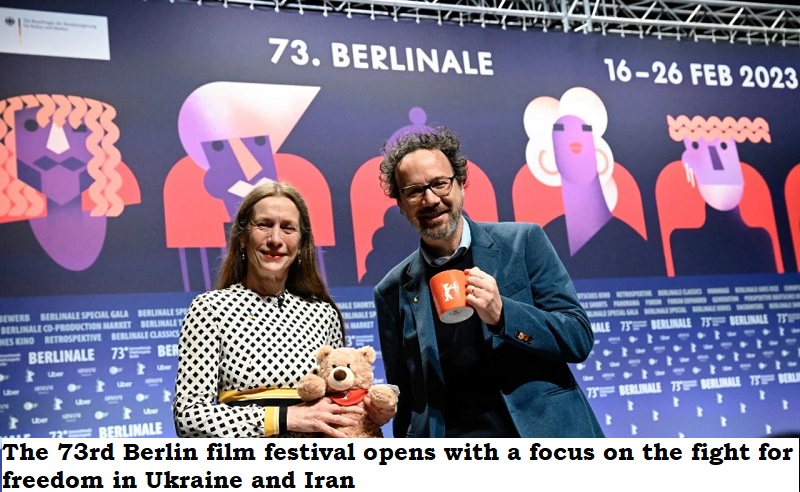 The Berlin film festival, Europe's first significant cinematic event of the year, starts on Thursday with a star-studded lineup and an emphasis on the freedom struggles in Iran and Ukraine. The first anniversary of the beginning of the Russian invasion falls on the same day as the 73rd Berlinale, historically the most politically engaged of the major three European film festivals.
Nine new films, mostly documentaries, documenting Ukrainian life during the war will be screened at the festival, including Sean Penn's 'Superpower,' which the two-time Oscar winner shot in Kyiv last February.
With a number of premieres and panel talks examining the nation, which has been jolted by rights protests since September, Iran's persecuted independent filmmakers will also take the stage.
Artistic director Carlo Chatrian said the 11-day festival was 'standing shoulder to shoulder with those who fight to express their ideas.'
He promised films that 'tell the story of the world with all its wounds as well as its heartbreaking beauty.'