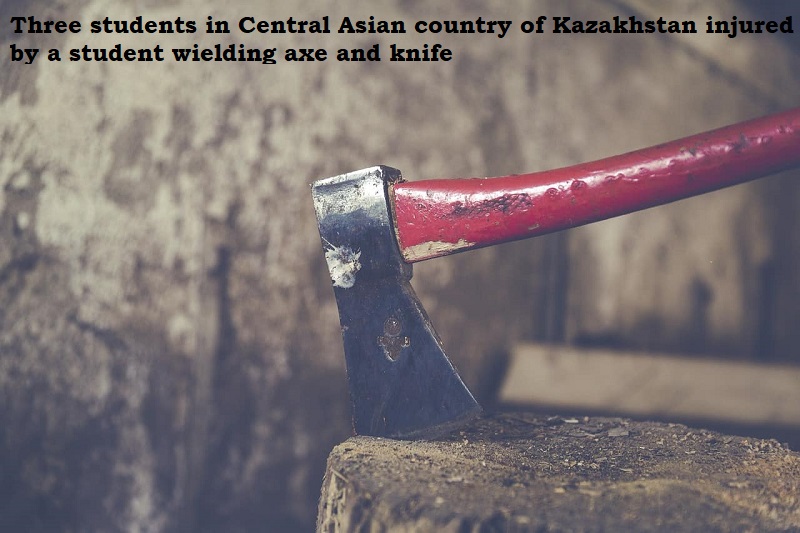 A kid attacked three students with an axe and a knife on Monday at a middle school in Kazakhstan, a nation in Central Asia. According to a Petropavlovsk official, the suspected attacker 'came out of the bathroom with a knife and an axe.' According to the state news service Kazinform, he was later taken into custody.
According to an eyewitness, the adolescent 'jumped into the hallway and started swinging his axe at pupils,' according to the local news website Petropavlovsk News. 'He took aim at the boy's heart. In order to defend himself, the youngster raised his arms,' it cited what the witness said.
Near the Russian border, the city of Petropavlovsk has a population of about 200,000 people.
Kazinform reported that two of the injured students were hospitalised and the other was treated on the scene. The two boys and one girl were all conscious, it added.
The regional prosecutor's office has opened proceedings into the attempted murder. The office further said that the suspect had been undergoing psychiatric monitoring prior to the attack.