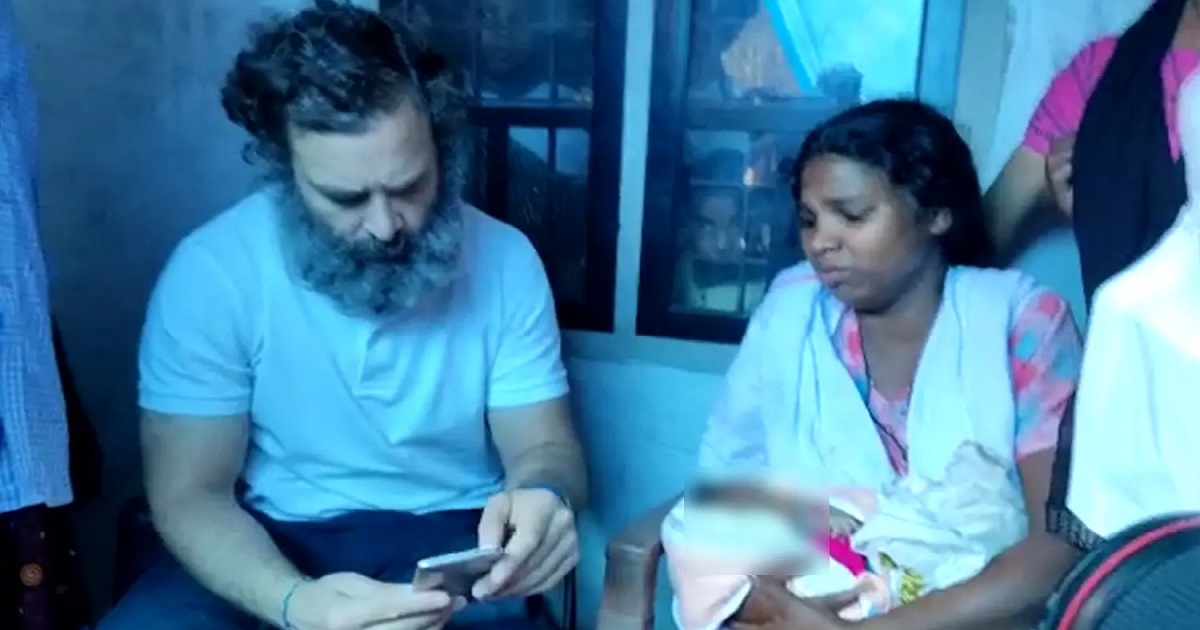 Wayanad: Senior Congress leader and Wayanad MP Rahul Gandhi on Monday visited the house of a tribal man who was found dead near Kozhikode medical college recently. Vishwanathan (46) was found hanging near the medical college hospital at Kozhikode on February 11, where his wife was admitted for delivery.
Kozhikode Medical College police had informed that they have already registered a case when the relatives lodged a complaint that the tribal man was missing from the hospital. However, Vishwanathan was later found hanging on February 11. The deceased Viswanathan had arrived at Medical College Hospital as a bystander for his pregnant wife. The family had accused the security staff of questioning him after alleging he had stolen money and a mobile phone.
They also said that a mob attacked him after slapping false charges of theft. The incident happened on Friday. The family claimed that he committed suicide after being humiliated in the name of stealing money and a mobile phone. However, police have dismissed the claims of the family. The Wayanad MP, who reached the Kozhikode airport on Sunday night, visited the youth's house in Paravayal colony near Kalpetta on Monday morning. Opposition leader VD Satheesan, T Siddique MLA and other leaders accompanied Rahul Gandhi.
Rahul Gandhi spent some time with the family, listening to their woes and complaints and consoled them. This was the first visit of Gandhi to his constituency after successfully completing the over 4,000-kilometre long Bharat Jodo Yatra from Kanyakumari to Kashmir on January 30. Gandhi was accorded a warm reception by the party leaders and workers outside the Kozhikode International airport on Sunday.