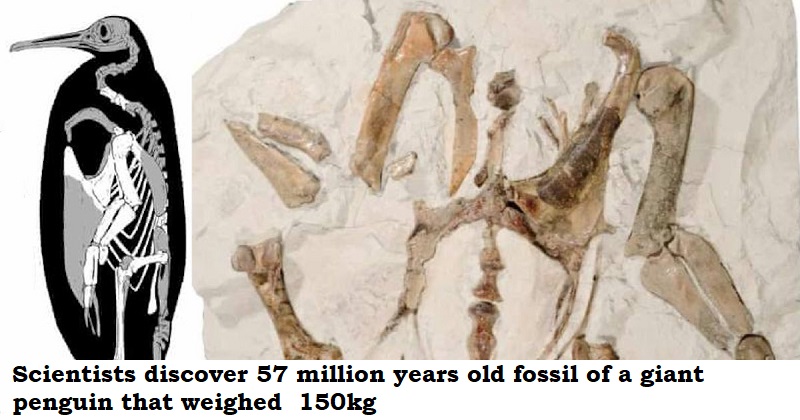 The tiny, tuxedo-clad penguins of the present were once enormous. Don't trust us? Well, a recent study has made this astounding discovery.
The flightless bird, which now weighs 22 to 45 kilogrammes on average, was previously 154 to 159 kilogrammes in weight, which makes it three times as heavy as the Emperor Penguin, the largest member of the group today.
The now-extinct Kumimanu fordycei or K fordycei penguin species lived in New Zealand around 57 million years ago, which indicates that they existed a short time after the extinction of the dinosaurs. The research team from around the world reported its findings in the Journal of Paleontology.
The fossil of this penguin and another species were discovered a few years back, between 2016 and 2017. They were among the 57 million-year-old beach boulders in North Otago, on New Zealand's South Island.
Based on fossils discovered in New Zealand, researchers also reported one more species of Penguins. This one is called Petradyptes stonehousei and as per estimates would've weighed around 50 kilogrammes.
Dr Daniel Field at Cambridge's Department of Earth Sciences, who co-authored the paper, while talking about the discovery, said, 'many early fossil penguins attained enormous sizes, easily dwarfing the largest penguins alive today.'