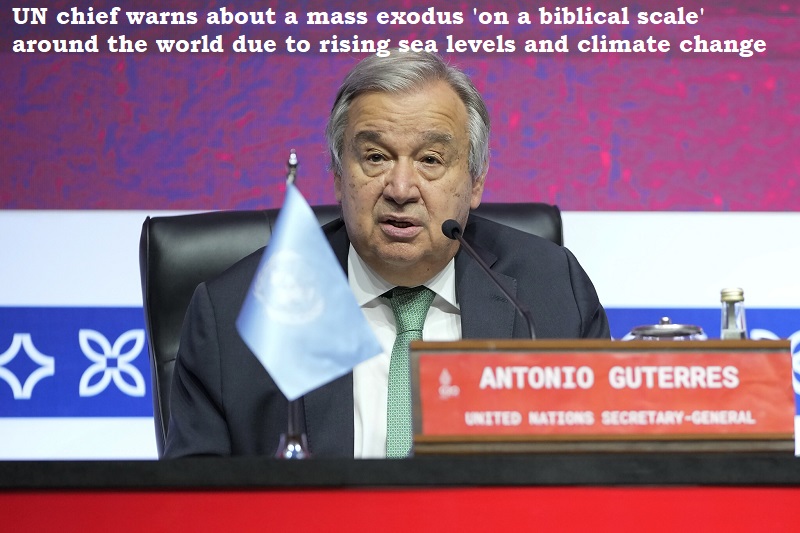 Another frightening warning was issued by UN Secretary-General Antonio Guterres, who said that climate change and increasing sea levels might cause a global mass exodus 'on a biblical scale.' According to him, as low-lying areas flood, people would have to move in order to preserve their lives. In front of a refugee crisis, Guterres urged the implementation of legal frameworks.
One in ten people on Earth, or about 900 million live in coastal areas with low elevations, according to Antonio Guterres, who spoke to the UN Security Council.
'Low-lying communities and entire countries could disappear forever. We would witness a mass exodus of entire populations on a biblical scale,' he said.
It is not only small island states at risk as sea levels rise, he added.
Guterres said that countries such as Bangladesh, China, India and the Netherlands will face the danger along with other areas across the world. He added that 'mega-cities on every continent will face serious impacts'