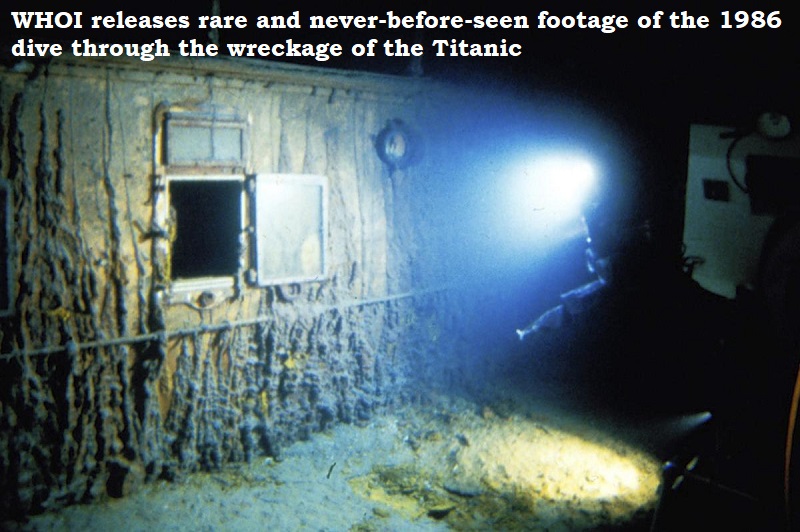 The Woods Hole Oceanographic Institution (WHOI) releases exclusive, never-before-seen footage of the 1986 dive beneath the Titanic debris on Wednesday. The video, which lasts more than 80 minutes, can be accessed on WHOI's YouTube account and highlights some of the dive lead by Robert Ballard's incredible accomplishments.
On September 1, 1985, a crew from the Massachusetts-based Woods Hole Oceanographic Institution and the French group Institut français de research pour l'exploitation de la mer used a towed underwater camera to find the ship's final resting place at a depth of 12,400 feet (3,780 metres).
The release of the footage coincides with the 25th-anniversary release on February 10 of a remastered version of the Academy Award-winning movie Titanic directed by James Cameron.
In a statement, James Cameron, who is also an explorer expressed that the human stories embodied in the great ship continue to resonate more than a century after its loss, and by releasing this footage, WHOI is helping to tell an important part of a story that spans generations and circles the globe.