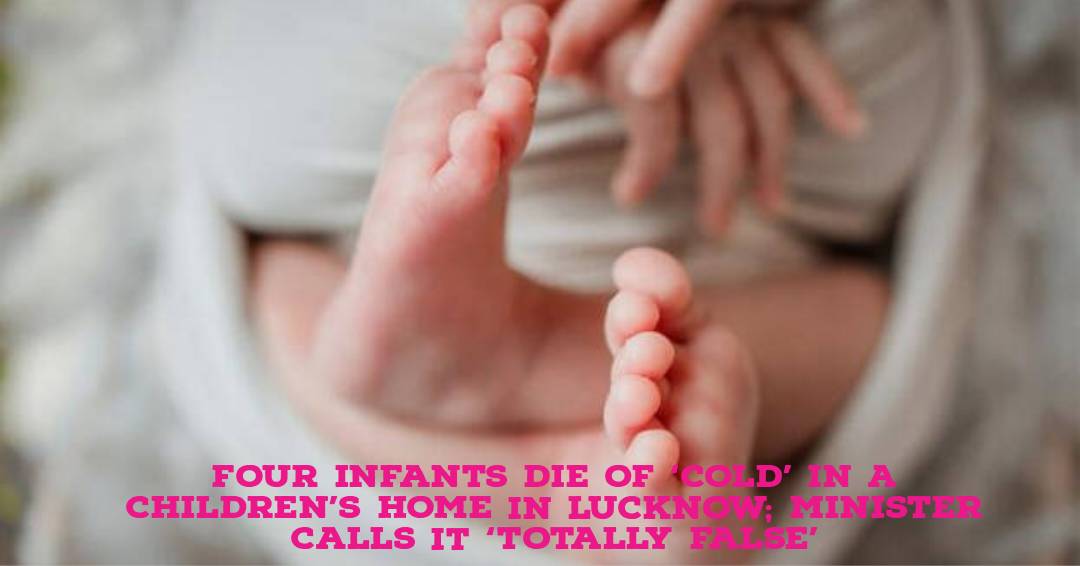 Officials informed on Thursday that the superintendent of a government-run children's home in Lucknow had been suspended following the purportedly cold-related deaths of four newborns in the previous five days. District Probation Officer Vikash Singh said that Kinshuk Tripathi, the home's supervisor, had given a show-cause notice and a magisterial probe into the deaths had been ordered.
According to reports, four newborns at the children's home on Prag Narayan Road passed away from the cold between February 10 and 14.
Baby Rani Maurya, the minister for women's and children's empowerment, called the accusation 'absolutely baseless.' In a statement, Mr. Maurya stated that the infants were being treated at several institutions for Thalassemia, underweight, and fever.
The district government also disregarded media accounts that blamed the deaths on the cold. It stated that the precise cause of the fatalities could only be determined after the investigation's final report.
The state Women's Welfare department's children's home provides nursing care for abandoned newborns and kids up to age 10.
Four infants have passed away while receiving medical care at King George Medical College, says Vikash Singh, who spoke to PTI.
He stated that the four ranged in age from 1.5 to 5 months and that the postmortem findings are still forthcoming.