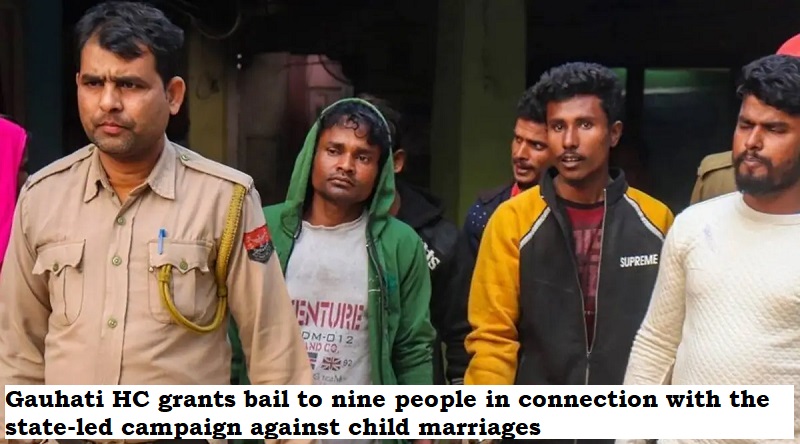 Nine individuals who were being questioned by the Assam Police in relation to the state-led campaign against child marriages have been granted anticipatory relief by the Gauhati High Court.
The Gauhati High Court cited how the crackdown has caused 'havoc in the private lives of people' and stated that there is no need to question those who have been detained or accused in this case. The Assam High Court also condemned the Protection of Children from Sexual Offenses Act, 2012 (POCSO) and rape accusations against those who were found guilty of child marriage.
The High Court described the statements and accusations made by the BJP-led Assam government as 'completely strange.'
All of the petitioners in the child marriage cases were given instant clearance by Justice Suman Shyam to be released on bail, as per ANI reports.
'These are not matters of custodial interrogation. You (state) proceed as per law, we have nothing to say. If you find somebody guilty, file a charge sheet. Let him or her face trial and if they are convicted, they are convicted,' the judge said.