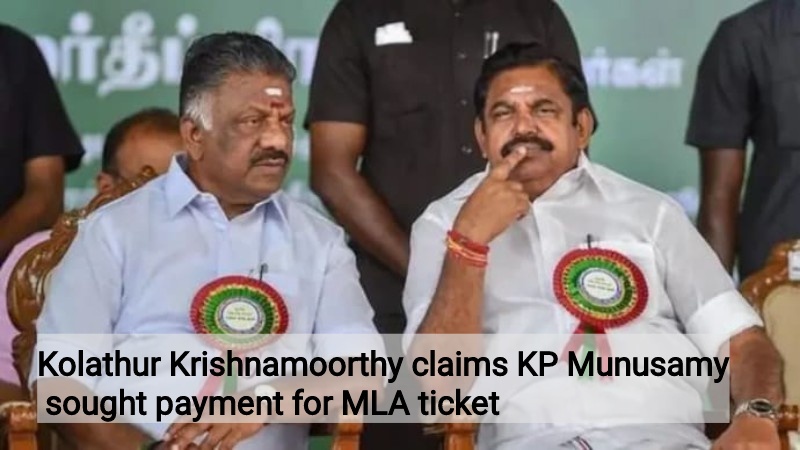 Supporter of ousted AIADMK leader O Panneerselvam (OPS), Kolathur Krishnamoorthy, claimed that senior party official KP Munusamy demanded Rs 1 crore in exchange for giving him a ticket to run for the Kolathur seat in the 2021 Assembly election. KP Munusamy is a member of the (EPS) group led by Edappadi K Palaniswami.
Two audio clips of Krishnamoorthy's phone conversations, one allegedly with KP Munusamy and the other with Munusamy's driver, were made available. In both, they can be overheard discussing money.
Krishnamoorthy allegedly told KP Munusamy in the conversation that he had kept '50' ready (referring to Rs 50 lakh) and would give the remaining amount later.
The caller, whom Krishnamoorthy identified as KP Munusamy, responded by saying he would ask his son to pick up the money.
In the upcoming days, Krishnamoorthy has threatened to release a video. The accusations were made just before the Erode East by-election.
KP Munusamy has not yet answered the accusations.