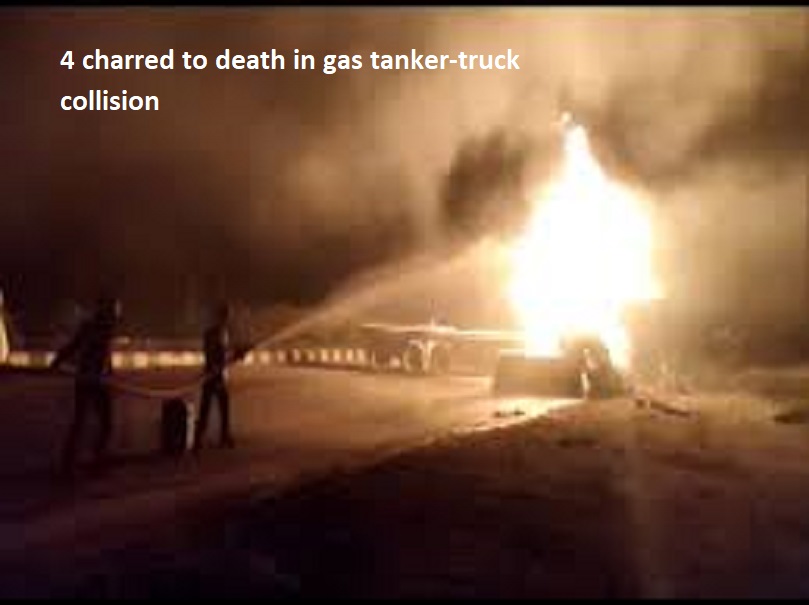 Ajmer: 4 people were burnt alive as a gas tanker collided with a truck on the National Highway in Ajmer district. The truck carrying grain was going to New Delhi from Mumbai. It collided head on head with the tanker.
Also Read: Telecom subscriber base rose marginally in India 
Both vehicles caught fire after the collision.  2 other vehicles passing by also caught fire after the gas in the tanker spewed due to the collision's impact. Some houses and shops situated in the nearby area also caught fire.