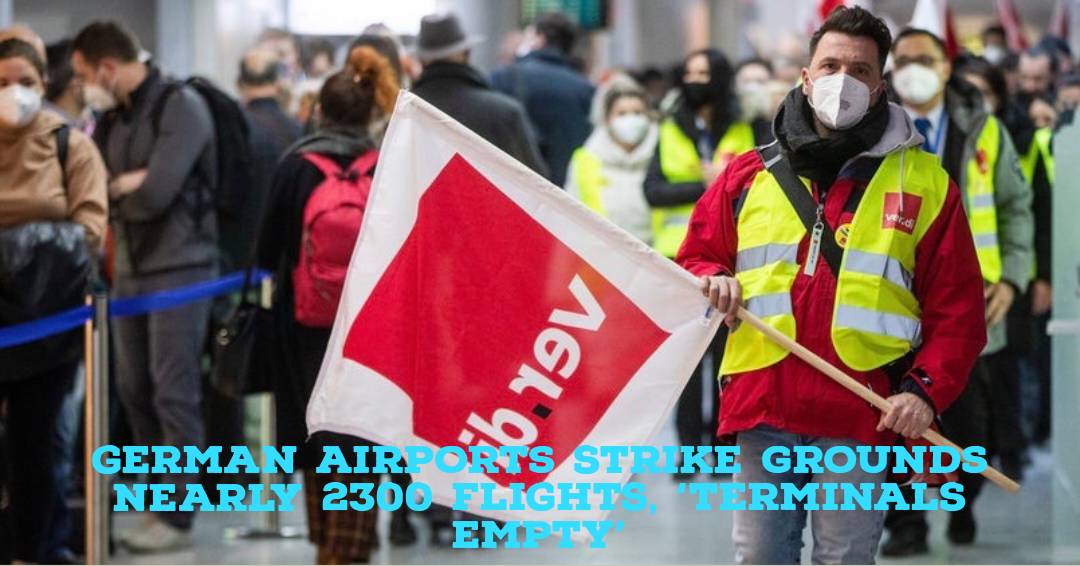 Around 300,000 passengers were expected to be impacted by a 24-hour walkout at seven German airports today as unionised workers continue to push for higher salaries.
A spokeswoman for the airport in Hamburg stated that 'the terminals are empty this morning,' adding that only a small portion of the 32,000 affected passengers had arrived.
According to the ADV airports organisation, 2,340 flights at the airports of Bremen, Dortmund, Frankfurt, Hamburg, Hanover, Munich, and Stuttgart have been cancelled, affecting around 295,000 people.
Ralph Beisel of ADV says that, 'when we look at the airport terminals this morning, it reminds us more of the worst days of the coronavirus and less of a warning strike.'
The walkout was called on Wednesday by the German trade union Verdi after it claimed that attempts at collective bargaining for employees working in ground services, the public sector, and aviation security had made little headway.
We will all be in for another turbulent summer if nothing is done about pay right away, Verdi Deputy Chair Christine Behle said on Friday on Inforadio. It involves conveying a very clear message.
In connection with the 59th Munich Security Conference, there is a strike (MSC).
The foreign minister of Romania, who was scheduled to arrive on one of the cancelled planes, will now fly to Austria and drive the additional four hours to Munich, informed a representative of the Romanian embassy.