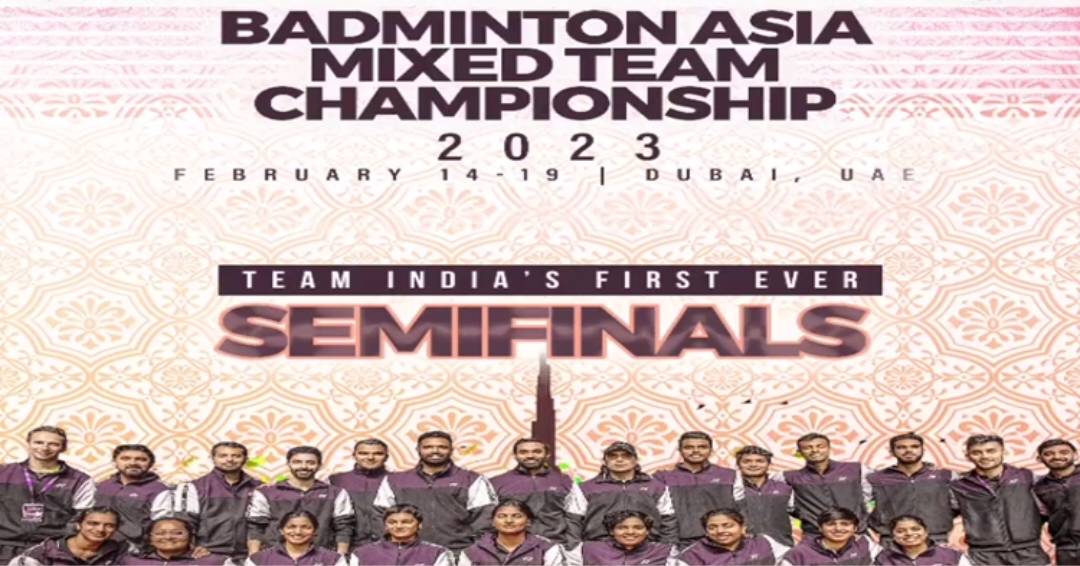 On Friday, India pulled off a miraculous comeback to defeat Hong Kong 3-2, advance to the semifinals of the Asia Mixed Team Badminton Championships, and secure the nation's first-ever medal in the competition.
The doubles team of Dhruv Kapila and Chirag Shetty and PV Sindhu even the score following defeats in the first two rounds, demonstrating the Indians' tenacity despite being down 0-2.
Ishaan Bhatnagar and Tanisha Crasto battled hard against Lee Chun Hei Reginald and Tsz Yau NG in the opening match of the tie, but ultimately fell short 24-26, 17-21, giving Hong Kong a 1-0 lead.
Lakshya Sen, the winner of the Commonwealth Games and the world's No. 11 player, lost to Ka Long Angus NG, the No. 14 player, in one hour and ten minutes after blowing a game lead.
Kapila and Shetty, the men's doubles team, defeated Tang Chun Man and Yeung Shing Choi in a hard-fought 20-22 21-16 21-11 victory to give India some respite.
In the women's singles match, two-time Olympic medalist Sindhu overcame Saloni Samirbhai Mehta by a score of 16-21, 21-7, and 21-9 to even the tournament at 2-2.
Treesa Jolly and Gayatri Gopichand won the women's doubles match 21-13, 21-12 in the decisive match to break the tie.