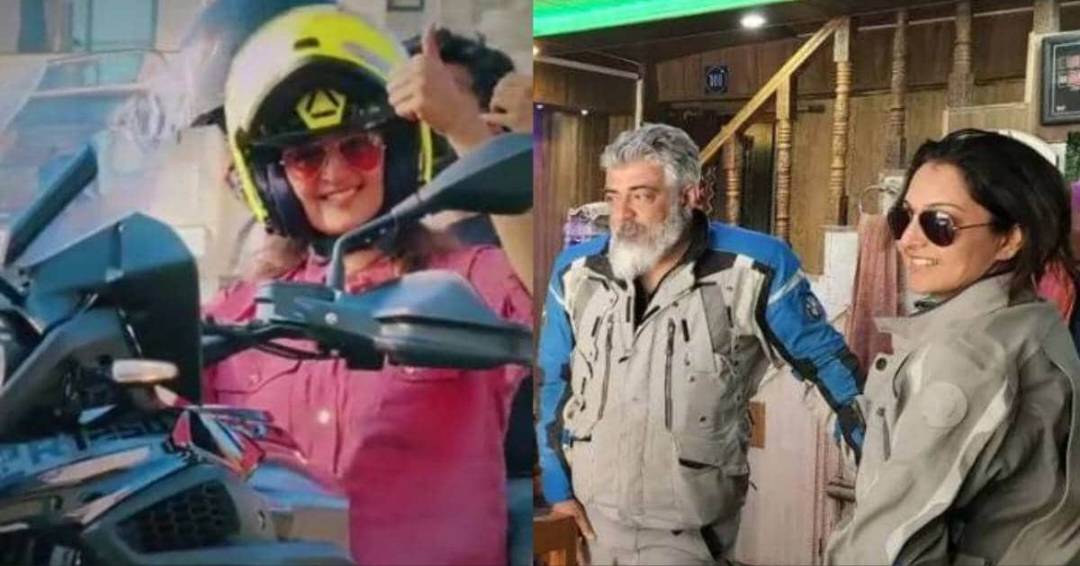 When she passed the two-wheeler licence test last month, Manju Warrier made headlines. The actress, who was most recently spotted in the Mollywood movie 'Ayisha,' is now the proud owner of a BMW motorcycle. Manju, who bought the bike on Friday, posted the joyful development on her social media account.
Much to the surprise of her followers, she also released a video of herself riding the bike. Manju, who travelled to Ladakh with Ajith while filming their movie 'Thunivu,' has frequently argued that the Tamil actor served as her inspiration for getting her two-wheeler licence.
'A small act of bravery is always a wonderful place to begin. P.S. Please be patient with me if you see me stumbling on the roads; I have a long way to go before I become a skilled rider. I appreciate you inspiring others like me, #AK #AjithKumar Sir,' she wrote.
An adventure motorcycle, the BMW 1250 GS, has been purchased by the actor. The car's starting price is Rs 21.50 lakh.
Manju has a four-wheeler licence already. She had bought an electric automobile the previous year. She also drives a Maruti Baleno and a Range Rover.