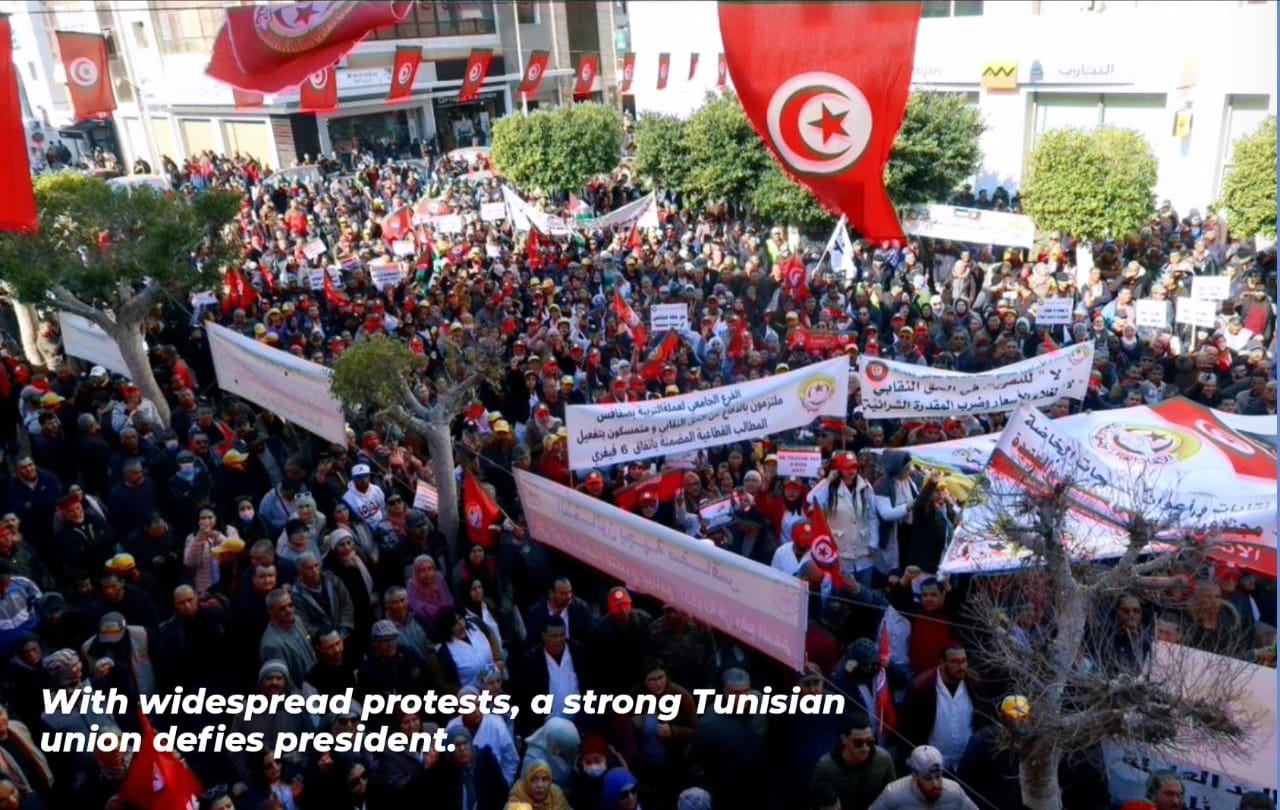 On Saturday, thousands of UGTT members protested in eight cities against President Kais Saied's policies, charging that he was attempting to suppress fundamental freedoms like union rights.
Following the union's criticism of the recent arrests of several anti-government figures, including politicians, a journalist, two judges, and a senior UGTT official, the protests in eight cities signalled an intensification of its conflict with Saied.
The U.N. Human Rights Office has demanded the detainees' immediate release as a result of the coordinated arrests, which have stoked concerns about an expansion of the crackdown on dissent.
During the protests on Saturday, thousands of demonstrators in the southern city of Sfax carried national flags and banners bearing the slogans 'Cowardly Saied, the union is not afraid' and 'Stop the attack on union freedoms.'
The crowd was informed by senior UGTT official Othman Jalouli that Saied's administration 'wants to silence the voice of the union.'