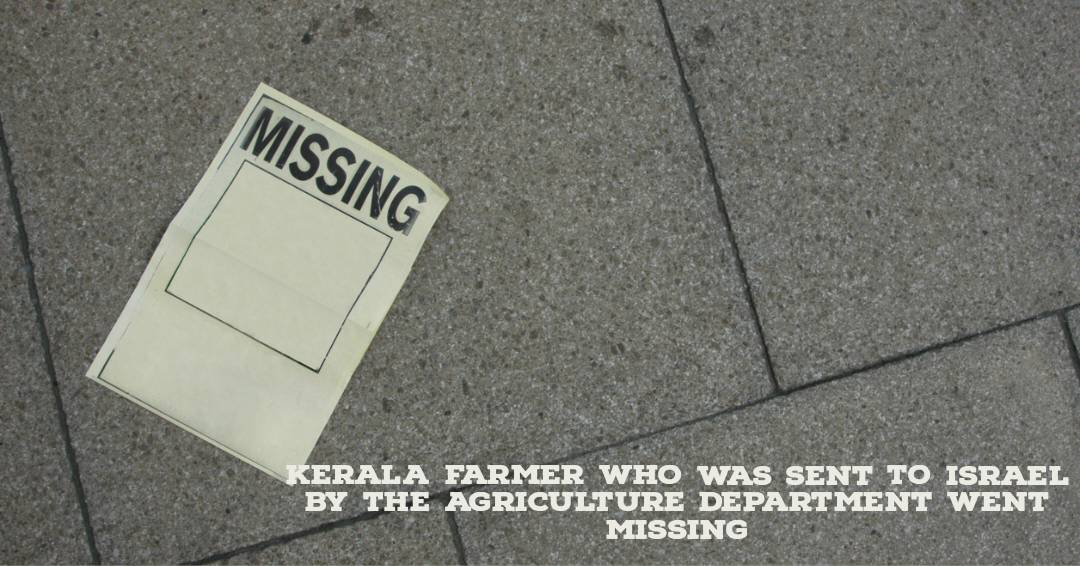 One of the 27 farmers whom the State Agriculture Department dispatched to Israel to learn about contemporary farming methods goes missing.
Biju Kurian, a 48-year-old Iritti native from Kannur, vanished from a hotel on the evening of February 17 in Herzliya, Israel. The group was set to enter a waiting bus that would transport them to the hotel where their meal was scheduled. Biju apparently tried to get on the bus but failed, and he later went missing.
The group's other members claimed that he was carrying a backpack containing his passport. The event has been reported to the Indian Embassy.
The Israeli police arrived and examined the adjacent areas' CCTV footage. There is currently no information available about him.
The team's leader, B Ashok, principal secretary of the agriculture department, informed Kerala's authorities of the event on Friday.
The same information has also been communicated to the Indian Embassy.
Notwithstanding the fact that Biju Kurian had already paid for his flight to Israel, the government nonetheless requested that the visa be granted to him. It is good through May 8.
The Kerala farmer has been reported missing, and Israel Police have launched a massive hunt for him.