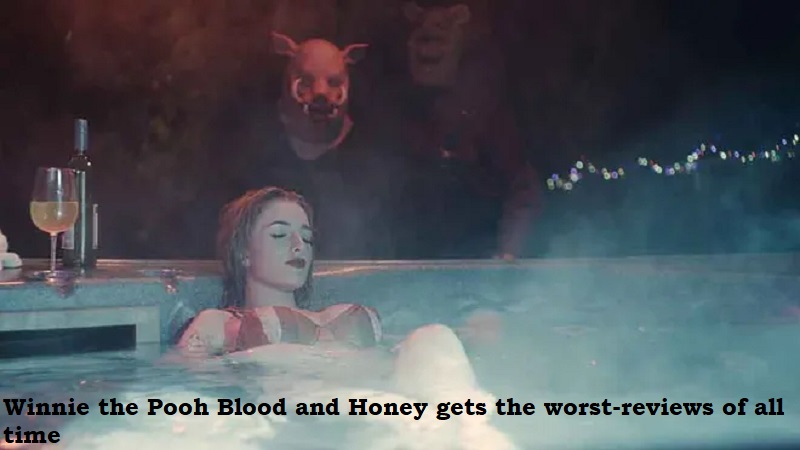 These are reviews for Winnie the Pooh: Blood and Honey, the acclaimed slasher-horror adaptation of AA Milne's well-known children's books. And wow, does it not appear nice. On the review aggregation website Rotten Tomatoes, the movie has a 6 percent approval rating.
Yet, it has received a 58% rating from the viewers as a whole. Blood and Honey was made feasible by the fact that in 2021, 95 years after its initial publication, the copyright for the original stories and associated pictures by EH Shepard became public domain in the United States.
This means that anyone is free to use the characters and stories in their own works without obtaining permission from the copyright holder.
And writer-director Rhys Frake-Waterfield chose the moment to make a movie about Pooh and other inhabitants of Hundred Acre Wood psychopathic murders. The movie was said to be a retelling of the stories.
In this adaptation, it's revealed that Christopher Robin and his animal friends did have all those adventures during Robin's childhood, but as he grew up and went to college, the animals became increasingly hungry and feral.
Eventually, they became so deranged that they terrorise a group of girls who are staying in a rural cabin.