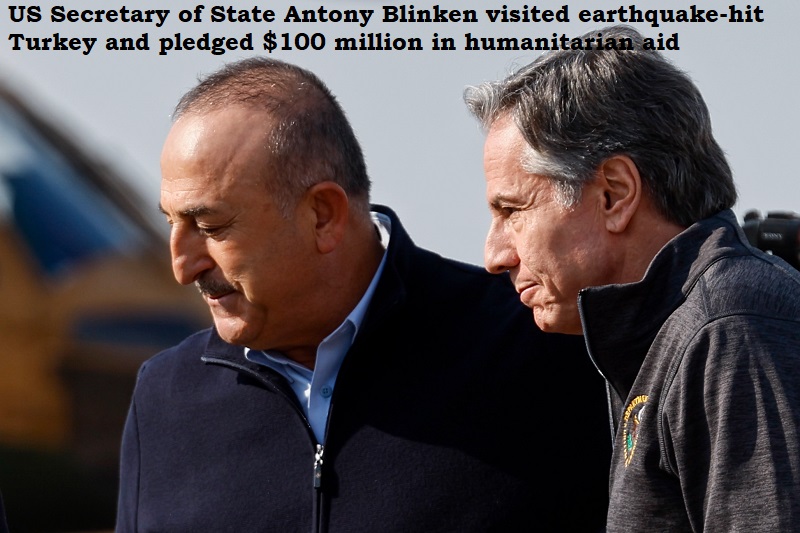 On Sunday, February 19, Secretary of State Antony Blinken travelled to earthquake-stricken Turkey and committed an additional $100 million in humanitarian relief to the country. Blinken travelled throughout Turkey's southeast.
The earthquakes that struck Turkey and the northern region of Syria earlier this month resulted in the deaths of over 45,000 people. After a 7.8-magnitude earthquake, which was followed by several aftershocks, and in the midst of subfreezing weather, survivors are in a terrible situation and urgently need humanitarian relief.
The US is supporting the NATO partner, which has had rocky relations with Washington, with this visit. Since he assumed office more than two years ago, Blinken has only made this trip to Turkey.
He said, 'We're here to stand with the people in Turkey and Syria in the wake of this devastating earthquake. I just had a chance to fly over today to see some of the devastations and it's really hard to put into words.'