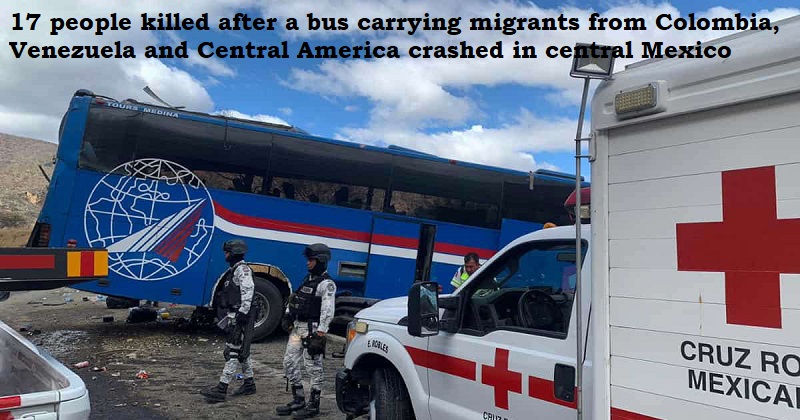 According to Puebla officials, a bus transporting migrants from Central America, Colombia, and Venezuela met with an accident in central Mexico, killing at least 17 people.
According to Julio Huerta, interior minister, the collision happened on a highway on Sunday afternoon after the bus carrying 45 passengers lost control while travelling north, according to Reuters.
He claimed that at the time of the accident, 15 individuals died. Two of the additional 15 patients who were hospitalised later died. Five more people are still in serious condition.
According to the official, the bus driver and his aide are both deceased. The bus crashed because the driver lost control of it. It was part of the private bus line 'Tours Turistico Media' and was travelling from the southern Mexican border city of Tapachula to Mexico City when it turned over.
The Puebla state officials did not specify how many of the dead and injured were migrants.
A 56-year-old Colombian man was among the dead, the Colombian Ministry in its statement said.