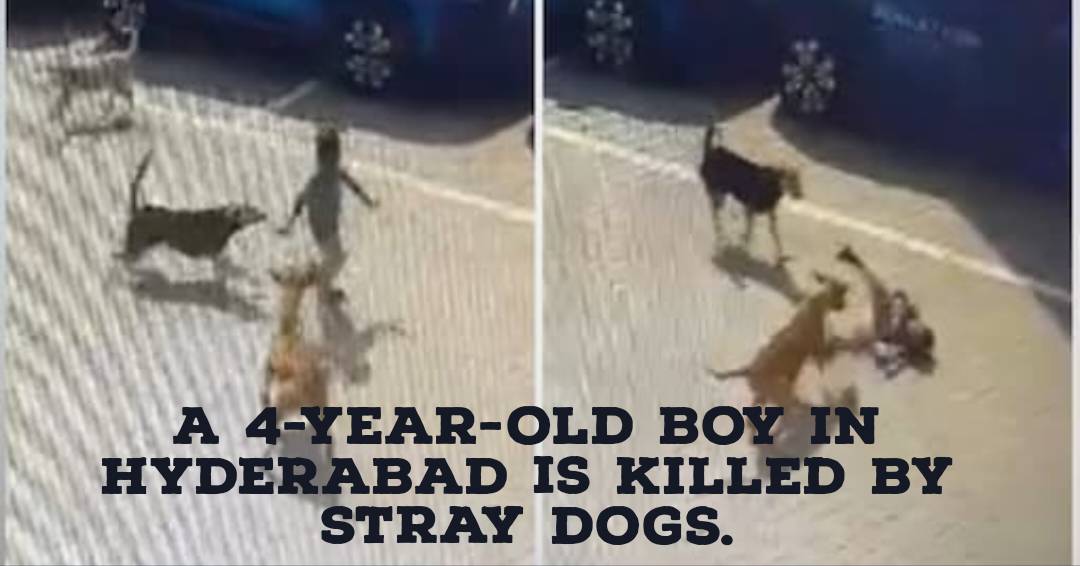 A 4-year-old boy was mauled to death by a pack of stray dogs in Telangana; the incident was captured on camera and has since gone viral.
The youngster is abruptly attacked by the dogs as they follow him in the video, and as a result, he is seen tumbling to the ground. When the dogs attacked the boy, it appeared that he was holding a pouch containing some food, said a Greater Hyderabad Municipal Corporation (GHMC) official.
An incident that happened on Sunday in the Amberpet neighbourhood was captured on CCTV.
The child had travelled to the area with his father, who worked at an auto showroom. The victim was attacked and sustained serious injuries. His father and others rushed him to the hospital, where doctors pronounced him dead, they said. The family is from the state's Nizamabad district.