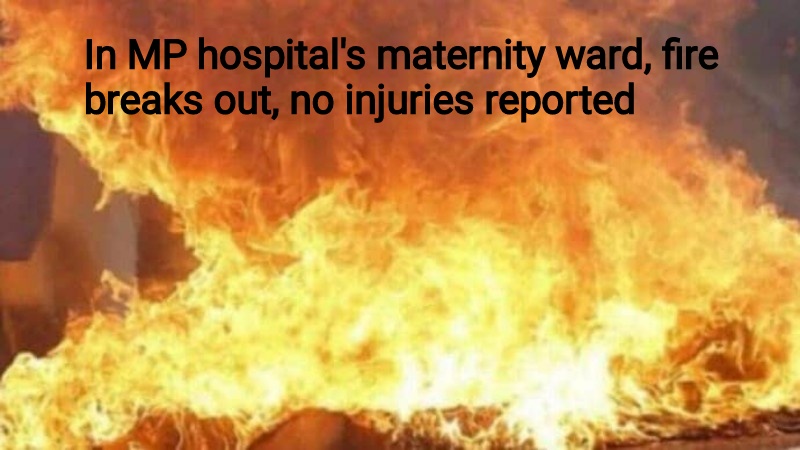 An official reported that no one was injured in the Monday night fire that started in the maternity ward of the district hospital in Katni, Madhya Pradesh.
The fire started at 10:30 p.m. and was put out shortly after, according to Katni collector Avi Prasad.
'Prima facie, it appears a short-circuit caused the fire. It is being probed. Soon after the fire was reported, all women and children admitted in the ward were safely evacuated. Nobody suffered any injury in the incident,' he said.