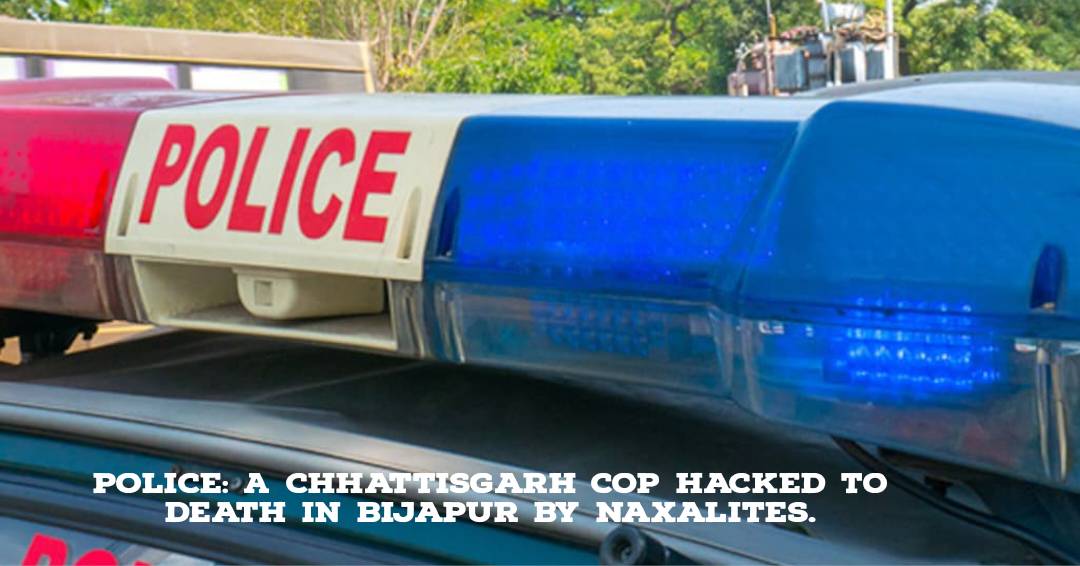 In the insurgency-hit Bijapur area, an unidentified Naxalite killed a Chief Constable of the Chhattisgarh Police to death, a police officer reported.
According to the police officer, the incident happened late on Sunday night in the village of Kadenar, which is within the jurisdiction of Bhairamgarh Police Station.
The officer claimed that unidentified Naxals slashed the throat of a Chief Constable named Pindi Ram Vetti before brutally killing him.
'The victim was assigned to the Dantewada district's Police Lines. He travelled to the town of Kadenar to take part in his brother's wedding ceremony. He had just returned from the wedding procession and was relaxing in a nearby village when a bunch of Naxalites stormed in and slit the Head Constable's throat' said R K Barman, additional superintendent of police (ASP) for Dantewada.
The police officer continued, 'Head constable Vetti, a native of Gumalnar village inside the district's Geedam police station borders, just returned from Visakhapatnam after completing a training programme.'
The officer explained that the victim had been out of the office for the previous four days when Vetti travelled to a Naxal-infested area without telling the headquarters, and as a result, the Naxalites killed him.
This matter is currently the subject of an inquiry. We are anticipating more details.