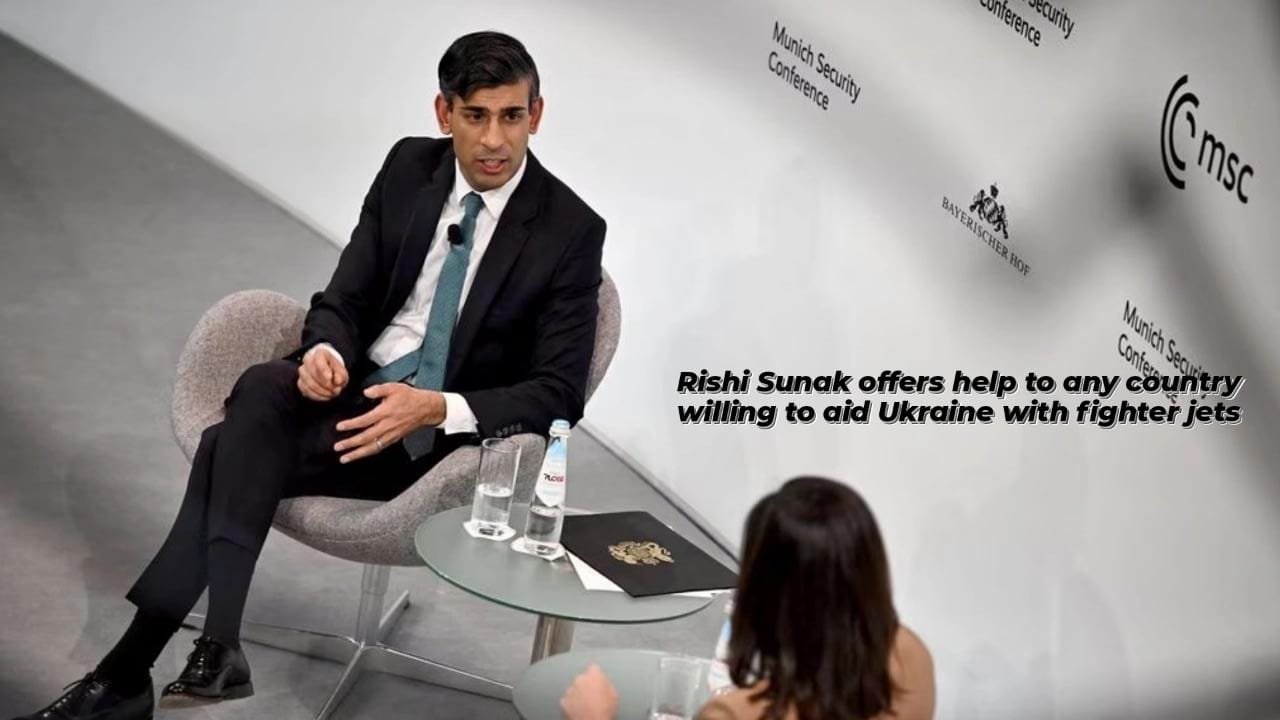 Prime Minister Rishi Sunak said on Saturday that Britain stands ready to support any nation that is willing to send fighter jets to Ukraine at this time, while urging allies to continue supporting the fight against Russia.
Since Russia's invasion of Ukraine almost a year ago, Britain has provided Ukraine with a lot of support, including by supplying weapons and providing training for troops.
Although Sunak said on Saturday at the annual Munich Security Conference that Britain could help in other ways, it has so far declined to send fighter jets due to the lengthy time required to train pilots and the significant support crews required.