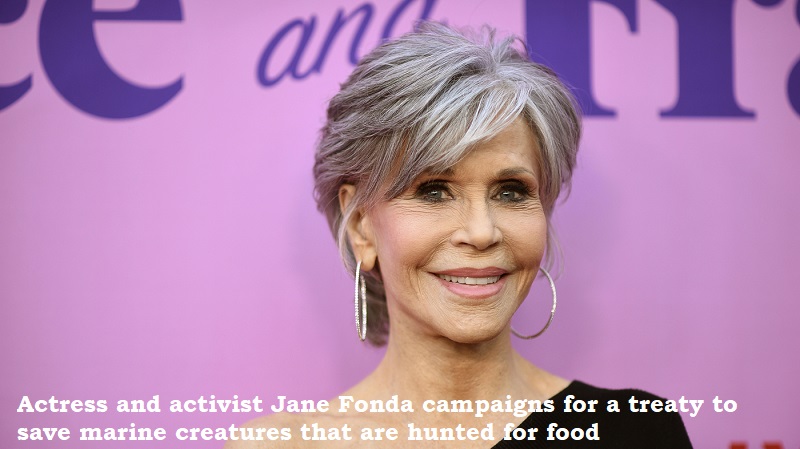 Actress and environmentalist Jane Fonda is advocating for a treaty to protect marine animals that are killed for food, such as sharks, swordfish, octopus, and tuna, claiming that these animals 'are our brethren in the water' and that they experience joy and sorrow when they lose their young.
The 85-year-old Academy Award winner stated at a news conference on Tuesday that these marine animals 'play with us and they feel emotions and how dare we so lack humility that we will risk killing them off for money and for food.'
This statement was made one day after negotiations at the UN headquarters to create a long-awaited and elusive treaty to safeguard the world's marine biodiversity resumed.
For almost four years, Fonda said, she has been working with Greenpeace, and she came to New York to deliver 5.5 million signatures from people in 157 countries demanding a strong Global Ocean Treaty to Rena Lee, president of the U.N. negotiations.
A key aim for the treaty is to turn 30 per cent of the world's oceans into marine sanctuaries by 2030 where fishing is banned.